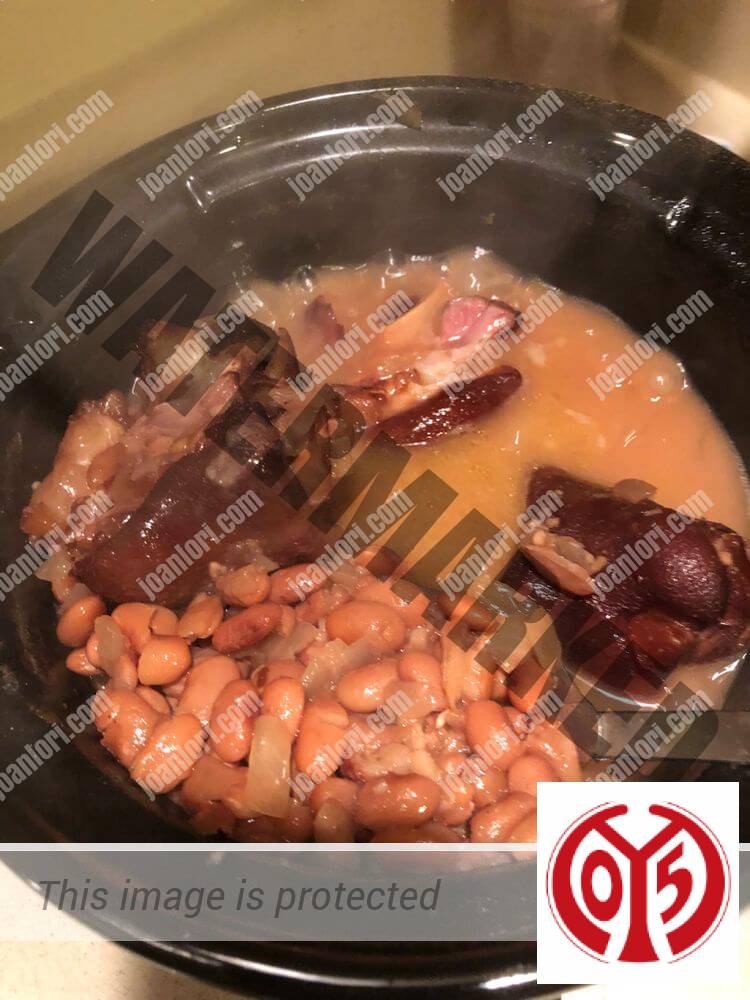 This cream of beans with ham is a simple and delicious recipe that will be cooked in a few minutes. A different way to eat legumes and to incorporate to the table an element as necessary as this one. The beans are a great contribution of fiber and vitamins that we usually cook in powerful stews or salads. We are going to prepare them in the form of cream, highlighting even more that soft interior that they have. The crispy ham that we will cook to accompany them will give them a salty point of the most interesting. Dare to try a cream of beans with restaurant ham.
Ingredients:
300 gr of beans
1 carrot
2 cloves of garlic
1 onion
5 spoonfuls of fried tomato
100 grams of Serrano ham
4 tablespoons of olive oil
Salt
Directions:
For this recipe we can use already cooked beans or make them on the spot. The beans are a type of legume that needs to be soaked the night before. This way they will cook much better, in case you want to cook them at home.
When the dry beans have been soaking all night long we can cook them faster. We put a casserole with the beans, a good amount of water, a whole onion and a bay leaf. Cover and let them cook over low heat for half an hour.
After this time, check that the beans are ready, drain and set aside while we continue with the rest of the ingredients.
Peel and cut the onion in pieces of the same size. It is not important that it is perfect, just that it is cooked at the same time. At the end of this process we will grind it anyway.
We continue with the carrot, peel it and grate it. In a frying pan we put a good splash of oil. We add the onion and the carrot, we will let them poach over low heat. Add salt to taste and a little pepper.
When the vegetables are tender, add the beans and the fried tomato. Stir until all the flavors are perfectly integrated. Cover with water and cook for about 15 minutes more.
The cream is almost ready. We will only have to grind it all and pass it through the strainer. This way we will have a spectacular smooth cream of beans.
We put the lengths of ham in a microwave-safe container at maximum power for about 4 minutes. Check how the ham is dry and crispy. Serve the cream and decorate it with this ingredient, we will have a complete and delicious dish ready.