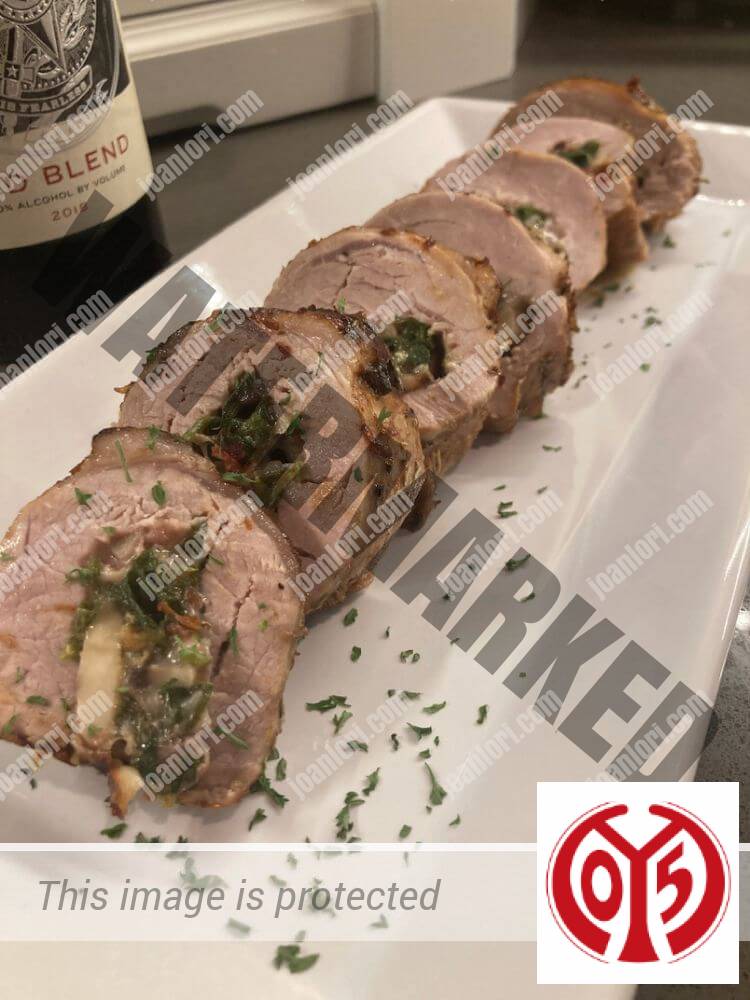 Done with the 21DSD! Yay! I add a few days to make up for a few instances of wine, chocolate, and cheese in Austin, but despite the delayed finish I'm feeling great. My workouts haven't been the best, so I scaled back my cardio and metcons quite a bit to account for the lack of carbs. Even took a bit of a hit on some of my strength numbers, but that's pretty normal. Trust me, right now I'm all over some sweet potatoes. For now, I'm happy to just let my body flush itself out. I'm looking a lot leaner, my skin is crystal clear, and I've been sleeping like a baby. Seriously, I fell asleep last night and woke up with the cat passed the eff out on my chest…normally, I'll wake up to something as minor as the extra air flow from the ceiling fan.
So speaking of meat and how awesome it is…pork and apples are pretty much the sh*t. I honestly don't think there's any other food combo that works so well. It's sweet! It's savory! It's salty! It's tart! It's…salty!
And if this couldn't get any better, it's a one dish meal…that will last for days. And pork ages so well it hurts…is it bad I'm looking forward to leftovers? But yeah, just toss everything into the pot and leave it for a few hours. Get the kids from soccer practice. Walk the dog. Hit the gym. Take a nap. Then BOOM…full spread in one pot. Easy cleanup. Time to catch up on TiVo. You're welcome.
Braised Apple Stuffed Pork Loin
Ingredients
3

lbs

Pork Loin

1

Granny Smith Apple

¼

c

Olive Oil

2

T

Dried Rosemary

1

T

Dried Sage

1

T

Sea Salt

1

c

Chicken Stock

2

Large Parsnips

sliced

2

Large Carrots

sliced

1

Large Onion

sliced

2

c

Brussels Sprouts
Instructions
With a sharp knife, cut thumb-length incisions into the top and sides of your pork loin. Slice the apple and shove the slices into the cavities…try to fit as many as possible.

Rub the olive oil all over the pork, then rub the seasonings all over. Let the pork loin sit at room temperature for 30 minutes.

In a dutch oven, heat some more oil over medium high heat. CAREFULLY, sear the pork loin on each side. Then set it down, fat side up, in the pot and add the veggies and stock right on top. Reduce the heat to medium-low and cover.

Braise for 2 ½ to 3 hours, basting with the juices occasionally.