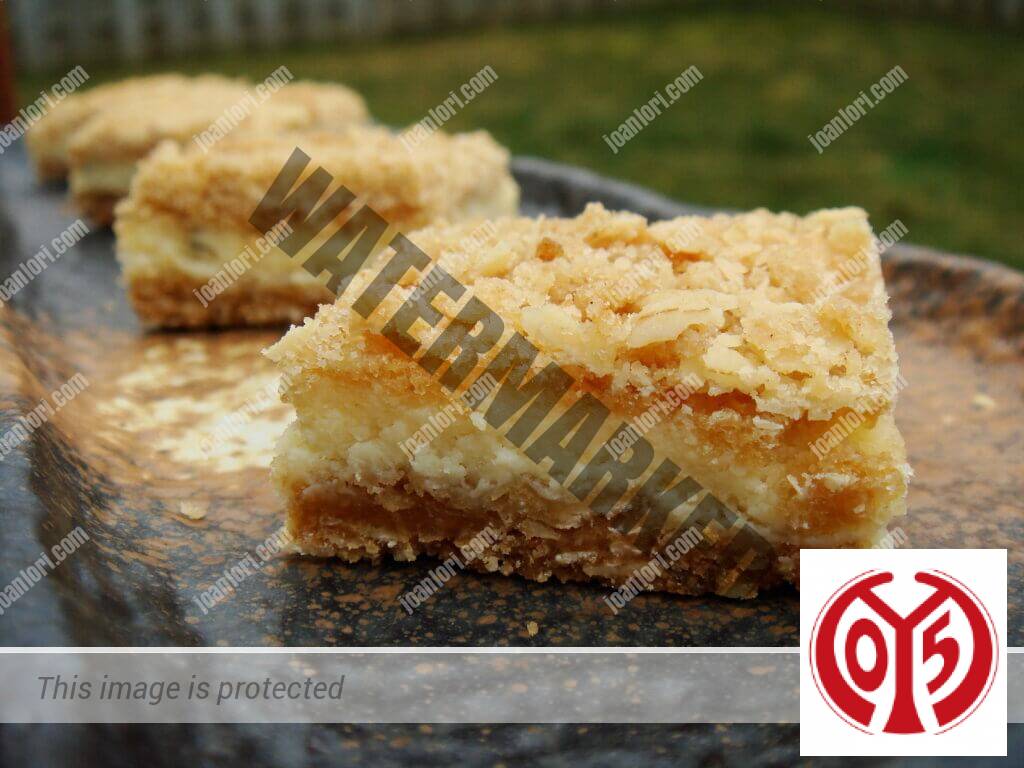 This is one of my favorite recipes to make when I am preparing dessert for many people. You bake it all in one pan, cut it up and serve it. You can cut it bigger or smaller, depending on how many people you are going to serve.
Easy, with few ingredients and the good thing is that lemons are available all year round, either in the supermarket or on the trees in our house.
There are not many steps in this recipe. I think the only thing you need to pay attention to, is the oven temperature. The base should not be overcooked. Just until it is a little golden brown.
The same with the second layer. It needs to be firm and golden brown. The mistake I always make with this recipe, is not mixing the flour with the sugar first. Then when I remember that I didn't add it yet, I put it in, but the flour doesn't break down well and it stays in little balls ? Don't make that mistake! Mix with the sugar before adding the liquid.
I've been making these bars for about 12 years now. Everyone loves them! Fresh, and so lemony tasting. With all the citrus still on our trees, maybe I can try mandarin oranges ? What do you say, are you up for making these creamy lemon bars this weekend?
Ingredients
Base:
2 cups flour (250g)
1/2 cup of powdered sugar (62.5g)
1 cup of butter at room temperature (126.8g)
Filling:
4 beaten eggs
zest of 1 lemon
1/4 cup lemon juice (59ml)
2 cups sugar (400g)
1/4 cup flour (31.25g)
1 teaspoon baking powder
1/4 cup of powdered sugar for decorating (31.25g)
Instructions:
Preheat oven to 350F and grease a 9×13 inch pan.
For the base: In a large bowl, add the ingredients for the base. Using your fingers, mix until you have a crumb-like mixture. Press the mixture into the greased pan and bake for 20 minutes.
For the filling: In a large bowl, mix the sugar, flour and baking powder. To this add the beaten eggs, lemon zest and lemon juice. Mix well and pour over the base. Bake for 25 to 30 minutes. Cool completely.
Once cooled, sprinkle with powdered sugar.