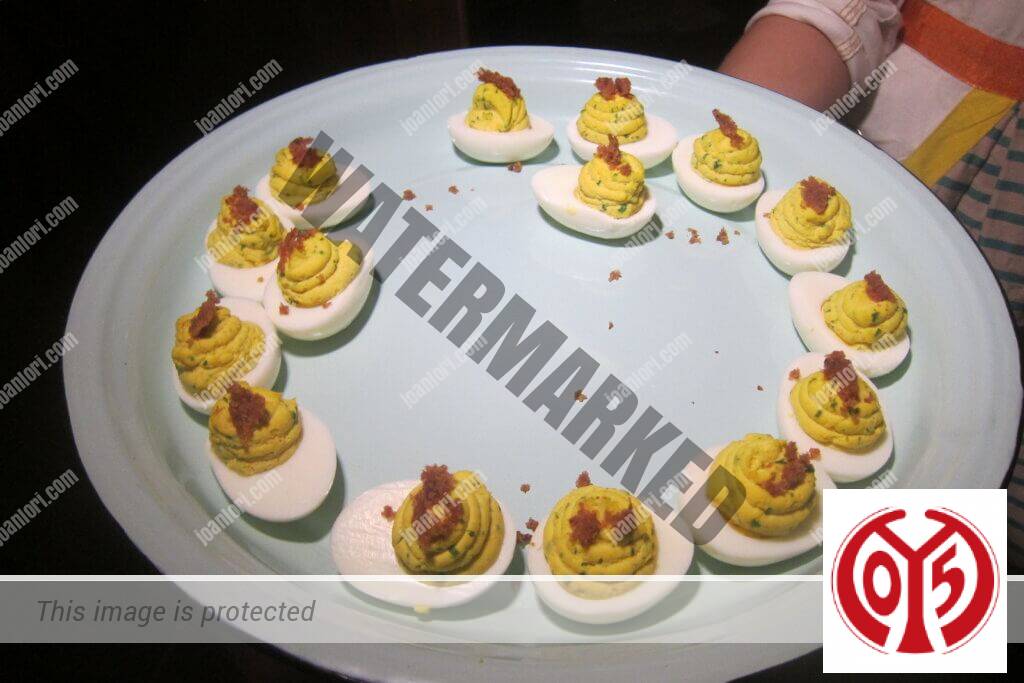 Who doesn't like deviled eggs? They are easy to make, can be eaten in just a few bites, and can be prepared all year round as a starter, light dinner, or side dish. In addition, they can be filled with any number of ingredients you can think of, so they go beyond the barrier of the basics.
At joanlori, we encourage you to prepare this time a very traditional grandmother's deviled eggs recipe. If this is the first time you make deviled eggs, this preparation is perfect, as it is a dish that does not fail with any diner and is very quick to prepare. Keep reading and discover how to make grandma's deviled eggs!
Ingredients:
Four eggs
3 tablespoons of ketchup
1 tablespoon of mayonnaise
100 grams of bell peppers
1 can of pitted black olives
1 can of natural tuna in water or olive oil
1 pinch of salt
1 teaspoon of finely chopped onion or spring onion granules
Instructions:
Boil the eggs for 20 minutes in salted water. When the water comes to a boil, add a splash of vinegar to help the egg proteins coagulate.
While the eggs are cooking, mix the drained tuna, mayonnaise, ketchup, and granulated onion in a bowl.
When the eggs are ready, remove them from the water and cool them under the tap. Peel them and cut them in half, taking care not to spoil the whites, which will serve as the base. Separate the yolks from the whites and take 3 of them, mash them and mix them into the filling until you have a homogeneous paste—Reserve the rest.
Prepare a banderilla to garnish these tuna stuffed eggs. To do so, take a toothpick and introduce strips of bell pepper diagonally. Finish with a black olive.
There is nothing left. You just have to fill each half of the boiled eggs, which, in this case, have been 8. To fill them in an easier way, help yourself with a small fork.
Grate the reserved yolks and spread them on top of the filled eggs, insert the little flags and your grandma's deviled eggs are ready!
Prefer to cook by watching videos? Discover how to prepare easy and traditional deviled eggs on our YouTube channel and subscribe for more recipes.