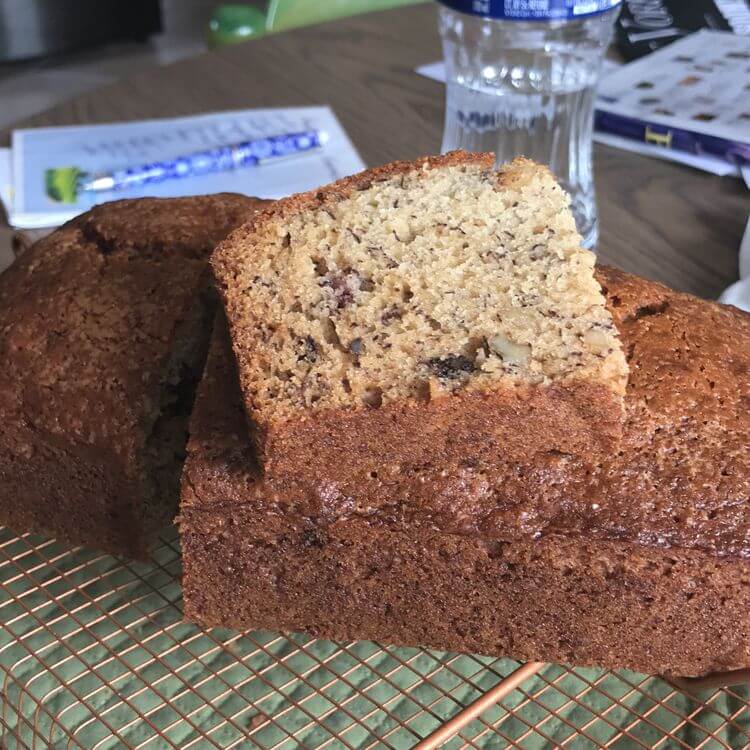 You can enjoy it for snacks and breakfasts, as it is a very healthy and balanced bread, made with whole wheat flour, brown sugar, and stevia. If you prefer vegan or sugar-free versions of this recipe, you can find them below. To learn how to make banana bread, all you need is the desire, so let's get cooking!
Ingredients :
2 eggs
1 glass of milk
1 small glass of oil
1 cup sugar (200 grams)
1 cup stevia
1 tablespoon of vanilla syrup
2 pieces of banana
2 cups whole wheat flour
1 sachet of baker's yeast
How to make banana bread:
Crack the eggs in the bowl of the bread maker.
Tip: It is advisable to prick the eggs to facilitate mixing.
Add a glass of milk at room temperature.
Add half a glass of sunflower or seed oil to the bowl.
Add a tablespoon of vanilla syrup, which will give a rich flavor to the banana.
Add half a cup of stevia and one cup of brown sugar. If sweetness is more to your taste, you may add more.
Cut bananas that are not too ripe into slices. If you like to find small pieces in the bread, you can put the slices like this. If not, flatten them with a fork before putting them in the pan.
Put an envelope of baking powder in the bowl and close the bread maker program with the following settings: 700 grams weight, medium toast, program 10 for cake. In total, it will bake for 1 hour and a half.
When it is baked, remove the pan to allow the bread to rest and cool. You can then remove it more easily.
Now your banana bread is finished and ready to be accompanied with whatever you like! If you want to keep it soft for several days, cut it into slices when it is cold and store them in a bag.