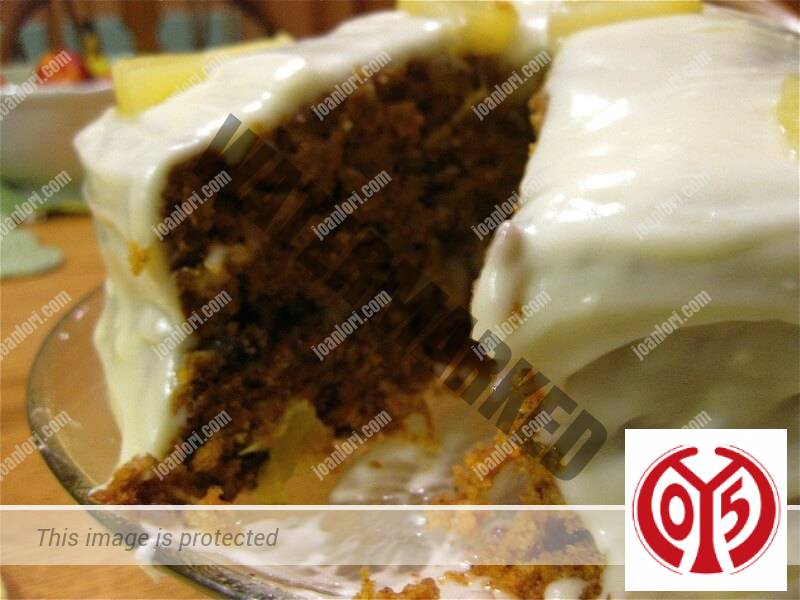 If you like carrot cakes and are looking for other versions to continue enjoying this delicious dessert, you will learn a delightful variant below. We show you the step by step of preparing a pineapple and carrot cake, sounds good. Well, if you decide to try it, you will see that it tastes even better. Keep reading and discover with RecetasGratis.net how to make a pineapple and carrot cake, ideal for serving on special and not so special occasions!
Ingredients to make Pineapple and Carrot Cake:
2½ cups Flour (350 grams).
½ teaspoon salt
1 teaspoon Baking Powder
1 teaspoon Cinnamon powder
1 can canned pineapple
½ cup of oil
3 units of Eggs
2 cups of Sugar (400 grams)
2 cups of grated carrots
How to make Pineapple and Carrot Cake:
To make the pineapple cake batter thinner, sift the flour with salt, baking powder, and cinnamon powder.
Separately, puree the canned pineapple with an electric mixer or blender, including the syrup. When it is pureed, add the eggs, oil, sugar, and carrot and mix with a hand whisk or spatula.
Gradually add the flour mixture and the rest of the dry ingredients, stirring constantly.
Pour the carrot and pineapple cake mixture into a greased and floured cake pan and preheat the oven to 180ºC.
Bake the carrot cake for 50 minutes, or until you see it is ready, and let it cool before removing it from the pan.
Serve the pineapple and carrot cake once it has cooled. You can decorate it with chocolate sauce, white chocolate frosting, or cream cheese frosting, as all these toppings go perfectly with the flavor of the fruit cake.