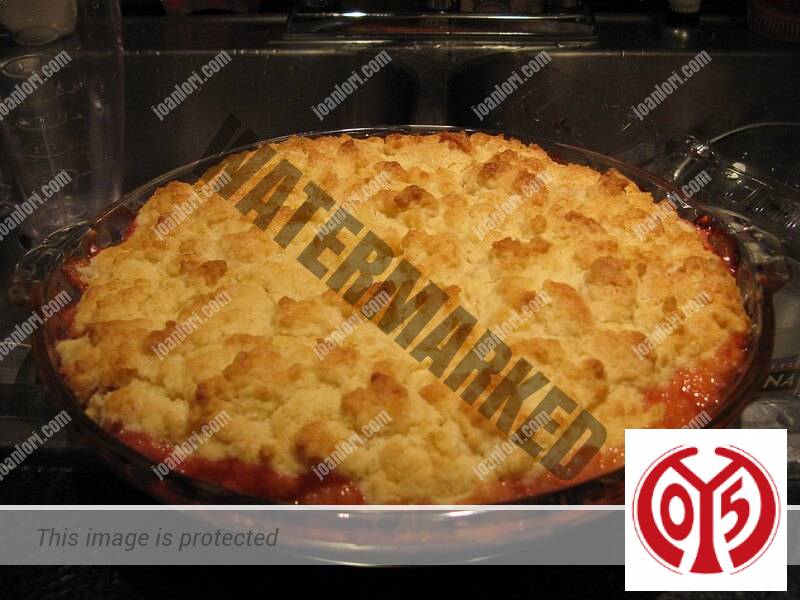 When I want to make a sweet recipe without complicating my life too much, this cake in the crockpot is ideal. The cobbler is a fruit pie "deconstructed," so to speak. It is made without a mold directly in the slow cooker. Although the traditional way is to make it in the oven, it is much more economical (because of the low energy consumption). Also, everything goes directly into the bowl of the slow cooker or crockpot.
The best thing about the cobbler is that it is prepared in 10 minutes: place the fruit on the bottom and cover it with the desired cake mixture. In this case, I made it with peaches (actually, they were nectarines), but you can make it with apples, blueberries, strawberries, blackberries, etc.
I explain the recipe for low sugar and low carb peach cobbler, as I follow a gluten-free, low sugar, and low flour diet. It is a type of diet close to the paleo/primal diet.
I have used almond flour and coconut flour with a high nutritional value and are suitable for gluten-free diets, besides achieving a delicious flavor.
As a sweetener, I have chosen maple syrup. This sweetener has a low glycemic index not to cause blood sugar spikes and get a healthier cake with fewer calories. Honey also gives an excellent result and is much more beneficial than sugar for sweetening.
If you are not interested in doing it this way, you can make it with your favorite cake mix and the sweetener of your choice. The good thing is that it is so easy to make that you don't get lazy when you have a craving for something sweet.
Ingredients :
4 eggs
1 cup almond flour
⅓ cup coconut flour
2 tablespoons coconut oil
6 tablespoons maple syrup
1 teaspoon salt
½ teaspoon cinnamon
120 ml almond milk
1 teaspoon dessert yeast
1 teaspoon vanilla extract.
The almond milk I use is made with a plant-based milk maker. Most almond kinds of milk on the market have tiny almonds in them and add other ingredients such as sugar and preservatives. It is easy to make vegetable drinks with the chum mix or vegan milker that it is worth making almond milk this way.
Directions:
Cut the fruit into wedges and place it in the bottom of the crockpot. Add the cinnamon and 2 tablespoons of maple syrup on top.
Mix in a bowl the almond flour, coconut flour, salt, and baking powder.
In another bowl, beat the eggs and add two tablespoons of melted coconut oil, the vanilla essence, four tablespoons of maple syrup, and the almond milk. Mix well.
Mix the solid ingredients with the liquid ingredients to obtain a homogeneous mixture.
Cover the fruit with the mixture.
Bake at low temperature for 4 1/2 to 5 hours until the topping is firm.
Let cool to room temperature.
Serve with unsweetened ice cream, creme fraiche, or whipped coconut milk.
It is best served with a spoon because the fruit will have released liquid that you can do with the cake to make it juicier when mixed with the ice cream or cream.