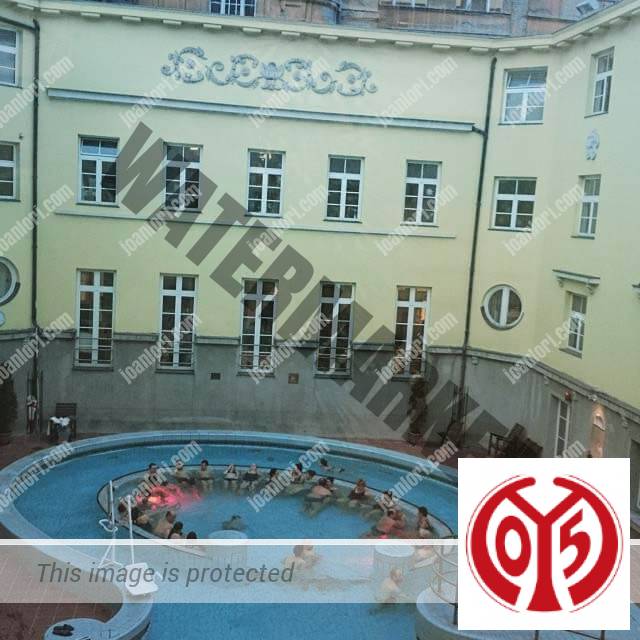 If you are going to Budapest, you really have to test the thermal baths. The inhabitants (lucky guys) enjoy all year the benefits of this hot and rich in minerals.
Must-Read article : A few days in Budapest.
Ottoman or neoclassical ?
Two opposing styles in Budapest. Ottoman-inspired baths are welcoming. You will experience travel in time and space. You will be carried away, according to your imagination, in ancient Rome or in the Orient of the XVI century. Neoclassical buildings are also beautiful, brighter. However, I find that this building sometimes lack charm. Anyway, it was not easy to make a top 5. My advice? Try them all! It is not real advice? Ok, here is my ranking of the best thermal baths in Budapest.
Szent lukács baths
As you know, I prefer ottoman-style baths. Nevertheless, my favorite thermal baths are of neoclassical inspiration. Why ? Simply because it is cheap, beautiful, less crowded and most complete.
You will find there :
Steam room (Hammam) and sauna.
Bassins de très froid à bien chaud (24 à 40°C).
Restauration area.
Outdoor pools with whirlpools areas. In the photo, the smallest circle is more "intimate" but the great circle is my favorite attraction ! Jets are sometimes triggered, creating a sort of current.
Swimming pools.
Mud baths (but we never find it).
These baths are still mixed. You can go there any day with your friends. Of course, there is, as in all other rooms, the possibility of a massage (surcharge).
For who? For those who really want to enjoy an outdoor hot tub less "popular" than the Széchenyi baths !
Rudás baths
At the second position of this ranking of the best thermal baths in Budapest … Suspens … Rudás baths. The best baths according to my boyfriend. Why it's not my top 1 ? These ottoman-style baths are, of course, more welcoming but they are also smaller. The queue is thus important. Expect more than 30 minutes. However, be aware ! The wait is always long !
Located in the district of Gellert Hill, it was built by the Turks in 1556. Its dome, characteristic of Ottoman style is inlaid with colored glass. It is here that we find the hottest pool (42 ° C) ! A steam room, a sauna with several rooms, a pool at 4 ° C (very nice after the sauna), a swimming pool is extra (additional charge). However, the thermal baths are not always mixed ! Tuesday is reserved for women. Friday, Saturday and Sunday are mixed.
Király thermal baths
Here you will find thermal baths with fewer tourists and even locals. Ottoman style, it is a little tight but nothing insurmountable. The interior is beautiful too. The pools are classical, from cold to slightly warm. The pool below the big dome is my favorite place because light is sublimated it. They clearly compete with Rudas Baths mostly because they are always mixed.
Why the 3rd place ? A little too far out.
Széchenyi baths
The most known, tourist and the dirtiest … Why to go there ? Because you can not miss it. That is why they are in this ranking and also because of the huge outdoor baths. You can watch chess players with their floating trays. If you do not like the touristy places, do not go …
Gellért baths
I'll be honest with you, I did not go. Why? Due to time first and then also because the entry is excessively expensive. I refuse to pay something expensive when I can find somewhere else the same quality but cheaper. However, there are "unavoidable." Why go there? It is a must for lovers of architecture of the XXI century.
Que conclure de ce classement des meilleurs bains thermaux de Budapest ?
If you do not have a lot of time, I suggest you to test the Szent lukács baths and Rudás baths. That will give you a good overview of different styles. And believe me, test all the baths of Budapest to you readers was a difficult quest ! You have to relax all day in water at 40 ° C. No really, such a nightmare … What ? You do not believe me? Okay I admit, it was a pure delight.