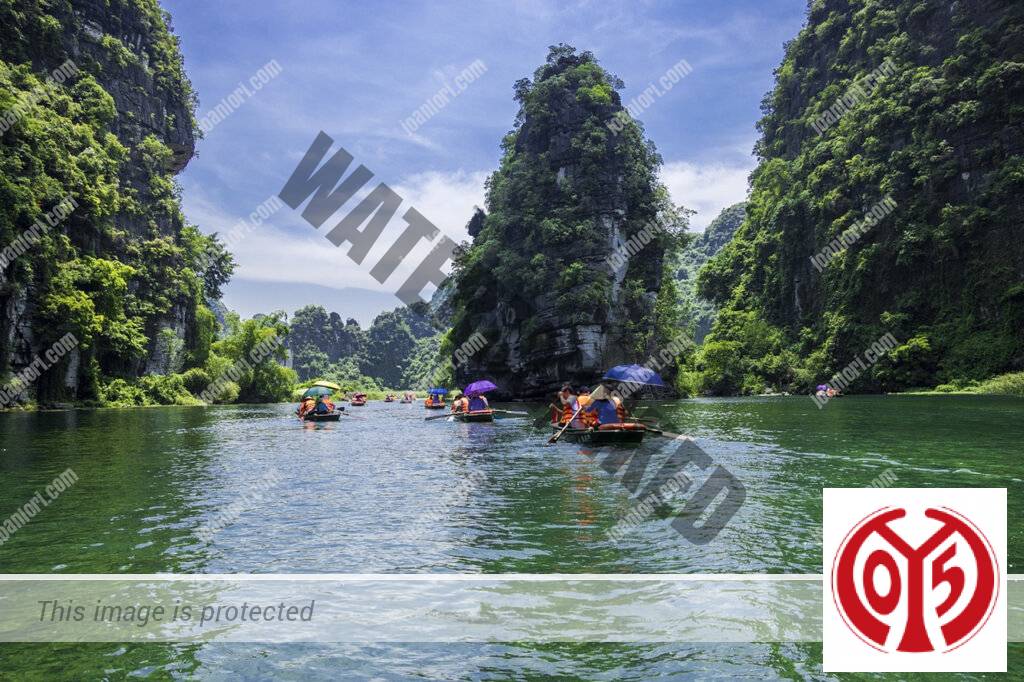 If all goes as expected, at the time this article goes online, we are expected to land in Vietnam for a quick 10-day trip to the North of the country. We fly into Hanoi and will make our way to Halong Bay then back inland. In preparation for this trip I've been doing lots of research on what to do, what to see and what to eat in Vietnam.
There is so much incredible information out there, and I wanted to share all of the amazing things I have found written by other bloggers and travelers around the web.
And so this monthly spotlight was born.
Once a month I will share a roundup of travel tips and stories focused on a particular destination around the world. As with everything on Around the World in KT Days, the focus is on how to include local eats and get active in the destination.
The hope is that these tips and stories will inform and inspire you to visit Vietnam! If you have already been to Vietnam, please share in the comments!
Why Visit?
These bloggers have highlighted the beauty and excitement of Vietnam through words, videos and pictures. From the straightforward, This is Why You Need to Visit Vietnam, to beautiful stories of adventures, and pictures to inspire wanderlust.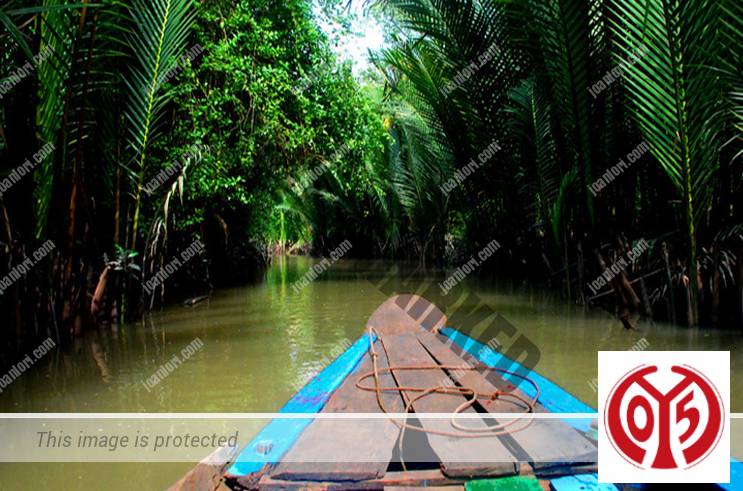 Why You Need to Visit Vietnam
Audrey of ThatBackpacker nicely puts into words the reasons Vietnam exceeds every country in Southeast Asia. Including the people, the food, and the options for travel.
A Motorcycle Tour Through Sapa Valley
Danielle takes us on a motorcycle tour of Sapa Valley on her blog The Lifestyle Project. The words and pictures illustrate how incredibly beautiful the country of Vietnam is, and not just the land, but the people as well.
A Whirlwind Trip Through Vietnam
A Lady in London nicely details her whirlwind trip through Vietnam. She takes us on culinary and cultural tour of Hanoi then, to my envy, describes the incredible seaplane ride from Hanoi to Halong Bay. From there she jets to the Mekong Delta and ends her trip in Ho Chi Minh City (she has previous information on this city from 2011). Her photos are sure to inspire wanderlust.
Antonio Bourdon: My first trip to Vietnam changed my life.
Anthony Bourdain has said on a number of occasions that if he were to pick up and move anywhere in the world it would be Vietnam. This interview with him from CNTraveler explains some of the things he loves about the country. Captivated by the sights, sounds and smells on his first ever visit, he loves pho, The Metropole Hotel in Hanoi, and is driven to this country by his curiosity of people and places. A very quick interview, not solely focused on Vietnam, but a nice addition and inspiration to get there.
Forty pictures that prove why Vietnam is just great.
In 40 photos, Lesh and Jazza of Nomadasaurus show us why Vietnam was their favorite country in Asia. From views of lakes, cities, and sunsets. Explorations of World Heritage Sites, markets and and beaches. And adventure activities like rappelling down waterfalls, cave exploring, and scuba diving. They have deeply explored Vietnam and take us on an incredible photo journey. They also have over 6 pages of articles on their explorations in Vietnam. From how to get Visas, things to do, and places to visit.
Vietnam for Food Lovers
The next 6 sites to explore are all about food. People around the web seem to be at a consensus that Vietnam has some of the most delicious, colorful and flavorful cuisine around. It is a destination worth traveling to just for the food.
25 Foods in Vietnam
A powerhouse in highlighting food around the world, Mark at Migrationology has created 25 Insanely Delicious Foods in Vietnam. The list is massive, with mouthwatering descriptions, photos and videos of the 25 foods, plus where to eat them in Saigon. After reading the comprehensive guide (don't do it when you are hungry!) I can only imagine how much eating he did during his month in Saigon! He has made the food guide into a downloadable ebook that is easier to read and print.
How to Eat in Vietnam
Camille of This American Girl shows us how to eat like a local in Vietnam from a healthy standpoint. She indulged in the cuisine, but stayed true to her belief that healthy food is important not just for nutrition but for happiness. She highlights street food dishes, restaurants worth trying, "healthy" meals she discovered, and how to take on a day of local, clean eating in Vietnam.
Saigon Street Food
Jodi Ettenberg of Legal Nomads knows food. She has been traveling the world for 7 years, with celiac disease at that, eating and writing about food along the way. The food in Vietnam clearly struck a chord with her, as she planted some roots in the country and now leads foods tours around Saigon. In this article she gives us a crash course in the street food of Saigon. The 10,000 word, organized by section, essay includes gluten free eats, street food, and international food to chow down on in Saigon.
Vietnamese Foods You Should Know
This Serious Eats Slideshow by Erin Zimmer includes a photo and description of 20 Vietnamese foods you should know and try in Vietnam.
Eating in Vietnam
Cameron over at A Global Kitchen has a ton of information on eating in Vietnam. He is currently based in Hanoi and runs cooking classes, hosts bi monthly dinners, and travels all around the country searching for cooks. He teaches readers how to grocery shop in Vietnam, shares resources like food tours and cooking classes, and describes the incredible food of this country.
Coffee in Vietnam
The second largest coffee producer in the world, Vietnam coffee beans are often used in cheap Western instant coffee. In Vietnam though, the coffee culture is elevated to entirely new heights. Ca phe sua da, translates to coffee, milk, ice, and is precisely what Vietnamese coffee is. These next few articles describe the coffee culture of Vietnam: where and how to get the perfect cup of coffee.
What Vietnamese coffee cultivation gets just right, over and above sweetened condensed milk
This Huffington post article by Allison Spiegel talks about the delicious and obligatory sweetened condensed milk in most Vietnamese coffee. Then she lets readers know that the coffee in Vietnam is not just about the sugary addition of the milk. The culture around coffee is just as important to the drink itself. It's an interesting read!
Coffee in Vietnam: It's the Shit
This article from The Economist follows Hung Pham Ngoc, a Vietnamese coffee aficionado, who specializes in civet dung coffee aka coffee beans picked out of the poop of a Vietnamese weasel.
The Perfect Cup of Coffee in Vietnam
Mark over at GoBackpacking shows us the steps to getting the best cup of coffee. From the roasting to the brewing to the kinds of cups to choose, and how to enjoy it in true Vietnamese fashion.
Vietnam for Active Travelers
From ocean adventures in the south of the country to trekking in the north plus every kind of adventure in between, Vietnam is an excellent destination for the active traveler. Even if you are not interested in participating in heart pumping adventures 24/7 it will be hard to not join in on some form of exercise during your trip to Vietnam. These next articles highlight active pursuits all over the country for every kind of fitness level and desire.
Top Places for Outdoor Adventures in Vietnam
The guys over at Travel Dudes have put together a list of all the best hiking spots in Vietnam. Including trekking in the jungle, mountains, countryside, and even just walking. Check out this list of eight different hikes in the country.
Lush Green Rice Field Trekking in Sapa
For a detailed explanation of the whole trekking experience, Barry and Laura over at Worldly Nomads take us through the whole process. From getting to Sapa, to finding a guide, to the actual hiking, the people on the trail, and their feelings on the whole thing, they tell it all!
Trail of the Unexpected: Kayaking in Vietnam
This article from the Independent intertwines the history of Vietnam and a kayaking experience through Halong Bay. The author takes us through his experience of kayaking while on a cruise through the bay, and describes some of the other adventure activities in this neck of the woods, like hiking, rock climbing and swimming,
The Ultimate DIY Guide to Cycling Vietnam
In 2013, Dan and Casey, also known as A Cruising Couple, decided they were going to cycle the length of Vietnam. They cycled over 1000 miles from Hanoi to Ho Chi Minh City without any previous biking experience! Ballsy! I love it. This very detailed guide takes you through every detail of planning this process, from buying a bike, planning a route, food, accommodation and safety! A great read even if you are not planning on taking an epic ride like this!
Diving in Vietnam
Alex in Wanderland talks about her experience diving in Nha Trang. She tells us exactly like it is, from shopping for a reputable scuba company, to the crowded dive sites, to her overall experience. A good read if you are planning on going diving in Vietnam. She also has a ton of articles on her time in Vietnam, well worth a look.
Planning, Budgeting & Safety in Vietnam
These articles give us an overview of planning a trip to Vietnam, budgeting for it, and how to stay safe in the country.
Things you will need to understand before going to Vietnam
Christine of GrrrlTraveler gives us a list of 15 things to know before traveling to Vietnam, like what to do and NOT do while you are there. She has also made a video on Five Essential Tips for Surviving Vietnam.
Important Safety Tips for Women in Vietnam
The Blonde Abroad gives lots of information for women traveling alone in Vietnam. She discusses clothing choices, how to avoid theft, political sensitivities, scams, and cultural considerations for the solo female. She also has a whole guide for Solo Female Travel in Vietnam.
How much will it cost to travel to Vietnam on a budget?
Charlie on Travel has made a lovely infographic on how much she spent for 24 days in Vietnam. Spoiler Alert: Only $20 a day! She breaks down her budget by section and it is quite eye opening and helpful!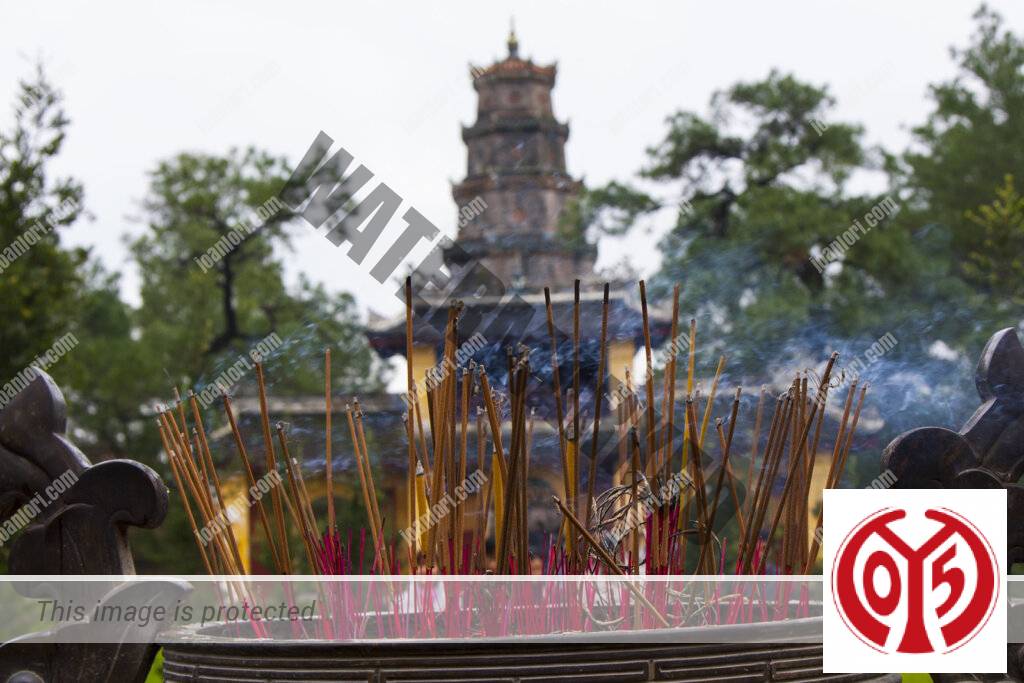 Money Matters: How Much Does it Cost to Travel in Vietnam?
Another budget round up, this one is over at Bunch of Backpackers, but written by Emily Luxton of Emily Luxton Travels. Similar to Charlie from above, Emily spent just $1000 for 45 days of travel through Vietnam. She breaks it down by standard expenses and provides some money saving tips.
Vietnam 2, 3 and 4 Week Itineraries
This article on Part Time Traveler is a great starting point for planning a trip to Vietnam. Anne has broken down a two week trip by days, and though fast paced, can be adjusted for more or less time. She has also added on extra stops if you are planning three weeks or four weeks in the country.
A Sample Itinerary for Three Weeks in Vietnam
Over at Leave Your Daily Hell, Robert has planned a three week itinerary for traveling through Vietnam. He suggests we travel from Saigon to Mui Ne, then to Nha Trang and Hoi An, and ending in Halong Bay and Hanoi. He describes the cities, suggests some things to do, and provides great photos. It was in this country that he decided to become location independent, so he has a lot of valuable resources on what to do. Definitely peruse all of his articles on Vietnam.
There you have it! The best articles I have discovered while doing my Vietnam research. All of these blogs and newspapers have been super helpful for planning my trip to Vietnam. Whether you are looking for inspiration, detailed planning help, or just want to be swept away for a few minutes to Vietnam, hopefully these articles will help you as much as they did me!
Do you have any other good resources for Vietnam? Please share them!