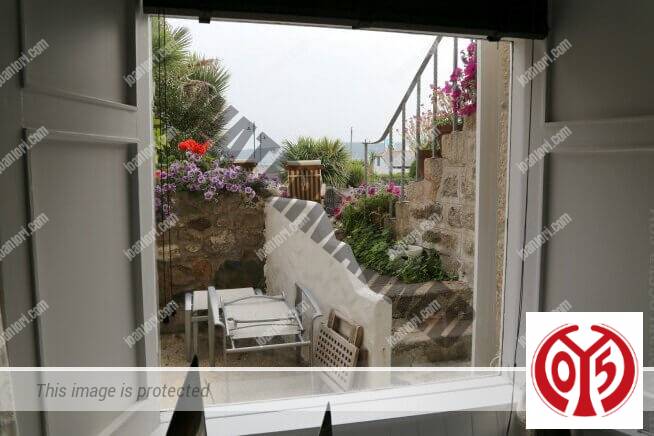 When Cory and I were planning our trip to western Cornwall, we knew that each day would likely be spent in a different location since there was so much we wanted to see, but instead of moving our stuff with us from place to place and sleeping in a different bed every night, we decided to choose a home base somewhere in the middle that would allow us easy access to everywhere we wanted to go. Ultimately, that's how we ended up staying in Penzance – from there, we never had to drive more than an hour in any direction to get to the places we wanted to start and end our hikes from (which is pretty much all we did for four days). And even though Penzance is much, much smaller than some of the more popular destinations in western Cornwall, we had no trouble at all finding a place to stay.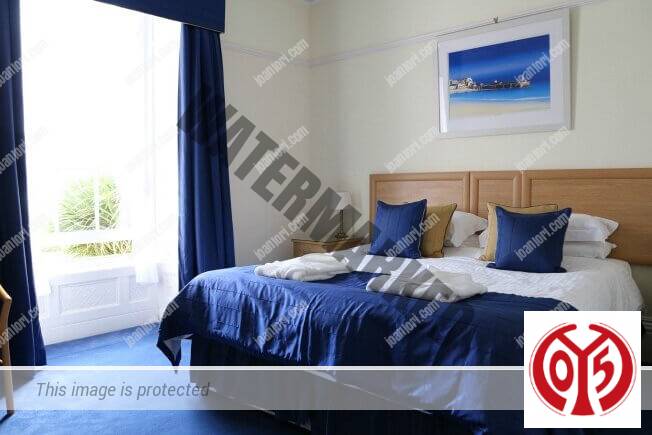 B&B inns dominate the accommodations market in Penzance, which was fine by me since I prefer a cozy B&B to a big hotel any day. (If there are hotels in Penzance, they are very well hidden because we didn't see a single one while perusing Tripadvisor.) So the big question was, of the almost 100 B&Bs available to us, which one do we stay at? Truthfully, we probably could have picked practically any B&B in the top 20 and been pleased, but we decided to splurge a little and stay at Warwick House B&B, one of the top rated B&Bs in Penzance.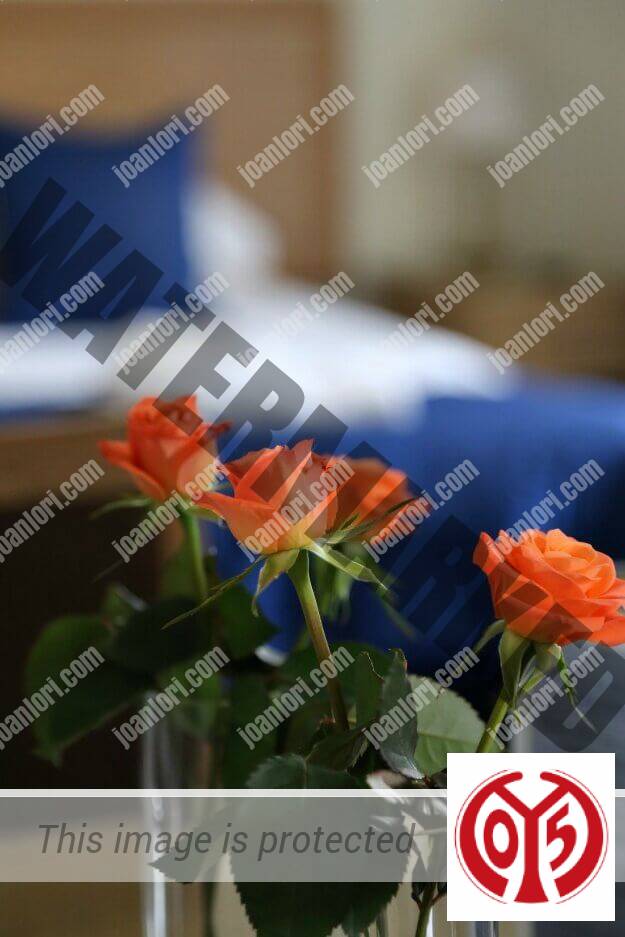 We arrived on a Monday, late afternoon, and were greeted by Julia, one of the owners. She led us to our room, #1 on the first floor with a view of the sea, and made sure we knew a few of the best things to see in the area and which restaurants were worth checking out in Penzance. She was very nice, but also seemed like she was in a hurry, like there was somewhere else she needed to be, so we tried not to take up too much of her time. We had places to get to ourselves!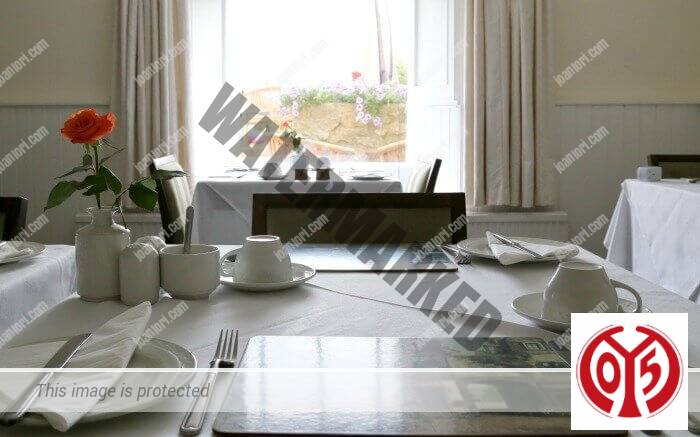 So we quickly unpacked our things and checked out our amazing room for the next three nights. It felt so luxurious – big, fluffy pillows on the bed, a thick duvet, a robe for each of us, fresh flowers on the desk, and even a complimentary bag of caramel fudge. (You have no idea how hard it was not to eat that whole bag, but we really wanted to bring some of them home for Lexie!) We were also provided with tea, coffee, and biscuits every day if we had used up the ones from the day before.
The room itself, as well as the bathroom, was enormous. We were not expecting such a large space from a historic home, so that was a nice surprise. Our room was at the front of the B&B, so we had plenty of light and, of course, a stunning view from our window. We kept it open every day to let in the fresh sea breezes! Sleep quality here was pretty amazing, too – the beds were so comfortable, and a fan had been left in our room, probably for the summer since there is no AC, but we used it to help drown out the sounds of the other guests and it worked like a charm! Staying in a nice place like this made it so hard to get out of bed every morning!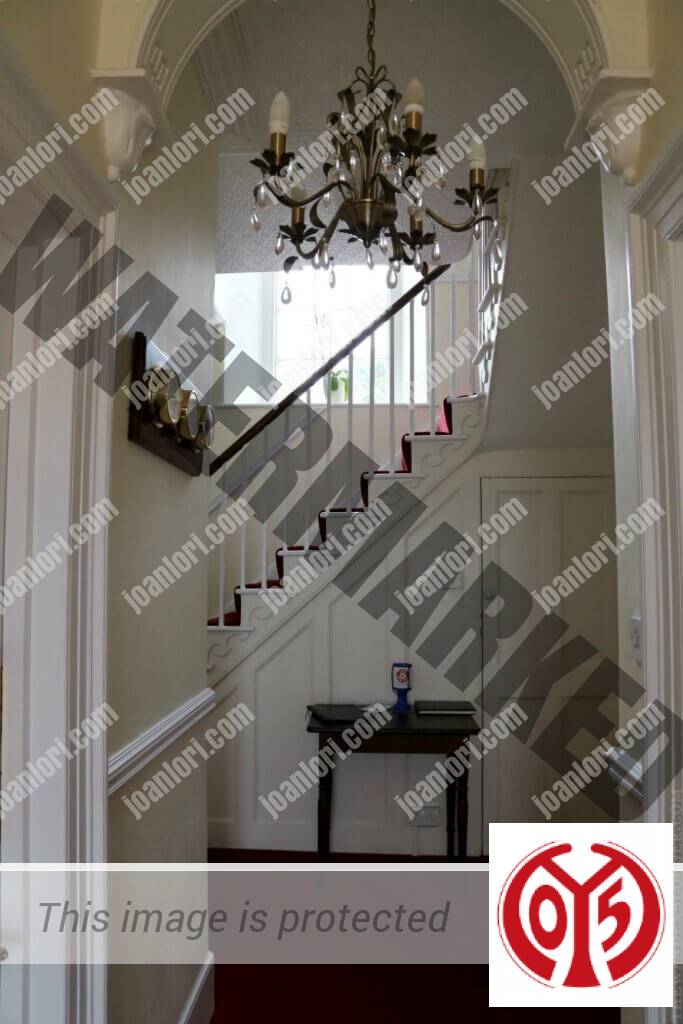 Besides our room, we also had plenty of common areas available to us. Our room opened up to the foyer where we left our breakfast orders every day. (I'll get to the breakfast in a minute!) Downstairs from our room was the breakfast room and the lounge. Had we been traveling with another couple or family, the lounge would have been the perfect place to hang out until bedtime, but since it was just the two of us, all we ever did was come down here to borrow movies to watch from the comfort of our cozy bed. (They have quite the collection, as well as plenty of good books to read.)
There was a lovely outdoor seating area with benches and sunbeds, but since the weather was never really in our favor, we didn't take advantage of that either. One thing that deserves mentioning here is the location of Warwick House – I don't think you can beat it. We were right next to everything, not just the water. We had rented a car to get to other parts of Cornwall, but we never needed it in Penzance since all the best parts of the town were within easy walking distance of us.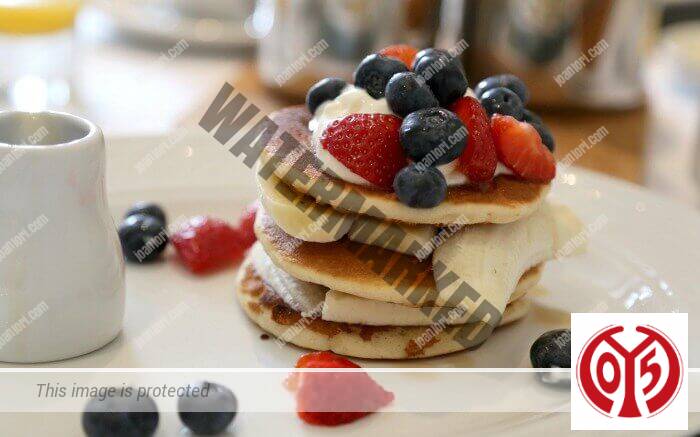 And finally, the only thing that could draw me out of my bed earlier than 10am – the breakfast. I am not kidding when I say that Warwick House's breakfast menu was the deciding factor for us when choosing where to stay. They offered so many different, delicious-sounding choices that I wanted to stay three more nights just to try everything else on the menu. In the end, since we only had three breakfasts, these were my choices – Banana & Blueberry Pancakes with Maple Syrup and Crème Fraiche, Waffles with Mascarpone Cream and Berries and Honey, and a Toasted Bagel with Smoked Salmon and Cream Cheese. Doesn't that just make your mouth water? All were fantastic, but my favorite was the pancakes. When combined with the granola, cereals, fruits, and fresh juices available on the buffet, we had such a hearty breakfast every morning that we were able to skip lunch most days. It was at breakfast that we met Chris, the other owner of the B&B. Chris serves the food, but Julia is the chef, and a mighty good one she is!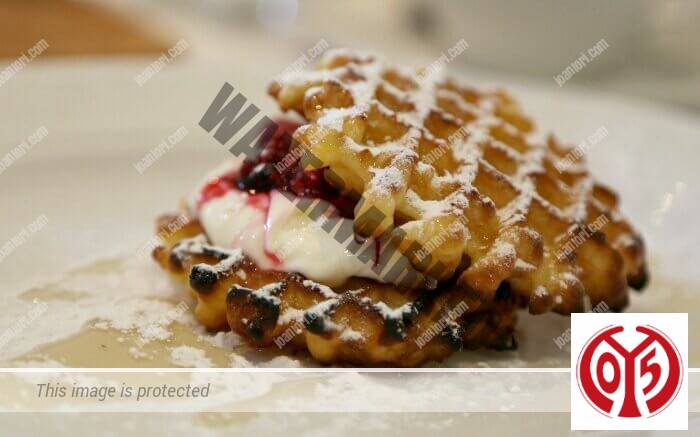 If I had one complaint about Warwick House, it would be that breakfast is only served between 8:15 and 9:15, which was pushing it a little for us. When we're on vacation, we hardly ever leave the hotel before 9:30 to get breakfast. As it was, we were the last to breakfast every morning, arriving between 9 and 9:10 every time (me with wet hair, usually). We felt so bad about arriving at the tail end of the serving time that we'd try to eat as quickly as possible so as not to delay their schedule. A two hour window would have made it much less stressful for us in the mornings!
Otherwise, everything was just right for a romantic, seaside vacation. We very much enjoyed getting to pamper ourselves a little by staying here. While we didn't get to know Chris and Julia as well as we have the owners at other B&Bs we've stayed at, they seemed like very kind people who will do everything possible to making your stay comfortable. will do everything possible to make your stay comfortable.t to anyone traveling through Penzance!