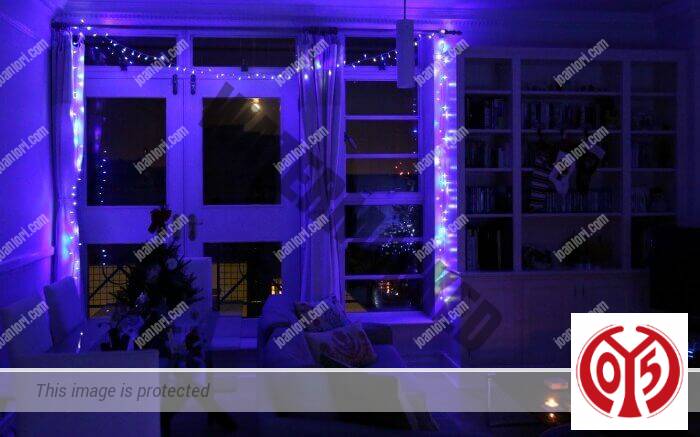 But first, Thanksgiving! It wouldn't be right to skip the holiday that kicks off the whole festive season for us every year, even if Christmas tends to overshadow it, particularly here in London where, for obvious reasons, it's not celebrated. Thanksgiving, my favorite holiday back home, as an ex-pat, is just weird. Not bad, just different. Like when you're standing in line at the grocery two days before Thanksgiving, loading up the counter with enough green beans, stuffing mix, corn, and baking potatoes to feed a large family of bears, instead of greeting you with a friendly, Happy Thanksgiving! Looks like folks will be eating well at your house! all your cashier graces you with is an odd look. Or when you wake up Thursday morning and there's no 50lb newspaper waiting at the door for you to comb through the ads and look at everything you're not willing to wake up at 3 am and push your way through crowds.
For me, the strangest part is not knowing what to do with myself all day while Lexie is at school and Cory is at work. Thanksgiving day is just another day in London, so it's just me here all alone until Lexie gets home around 4:30. I wake up feeling the excitement of the holiday, but by mid-morning I'm like, maybe I should just do some laundry? Kind of anticlimactic. However, one good thing has come from celebrating this holiday as an expat – it's forced me to learn and practice our family recipes so our own Thanksgiving dinner will at least somewhat resemble what we're used to back home. Last year, I attempted one. This year, two. So give me another decade and maybe I'll be able to produce a Thanksgiving on par with that of my grandmother's. Or not – food always tastes better when someone else cooks it for you, especially if that someone else is my grandmother.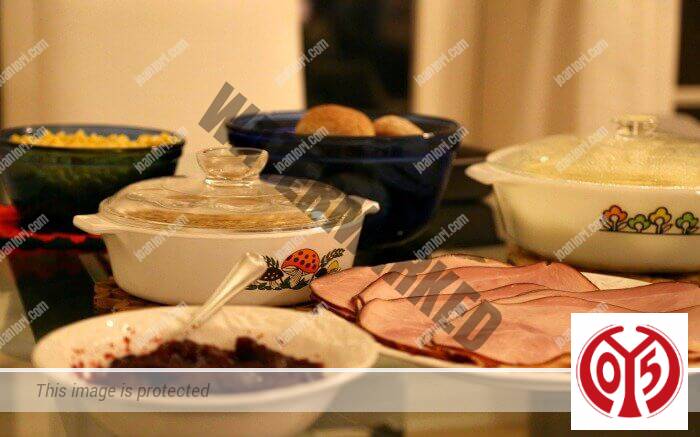 As per our new tradition, Lexie was in charge of dessert. She chose to merge two different recipes we found online and made peanut butter and honey oatmeal bars topped with chocolate and peanut butter frosting. She made them the night before Thanksgiving, and let me just say, there's not a pumpkin or pecan pie that could stand a chance against these. Nontraditional desserts, for the win!
On Thanksgiving day, I wrote out my scheduled plan of attack and began cooking promptly at 3pm. Afraid one of my recipes would burn or otherwise become inedible, I camped out on the kitchen counter where I could monitor the situation and perform really important tasks like taking photos of the patterns on my apron and leggings. Three hours and 921 dirty dishes later, we had a pretty decent spread on the table – sweet green beans, creamy mashed potatoes, garlic and herb stuffing (even though there was no turkey), cranberry sauce, sweetcorn, buttery rolls, ham, and Lexie's dessert. Not too bad. Gives self pat on back. For the first time ever I understood how my grandmother could spend all day cooking and then just sit back and watch everyone else eat. It's satisfying to watch other people enjoying the fruits of your labor! That feeling, for me, lasted all of 5.3 seconds and then I was back to my usual, stuffing-face-like-a-cave-woman self.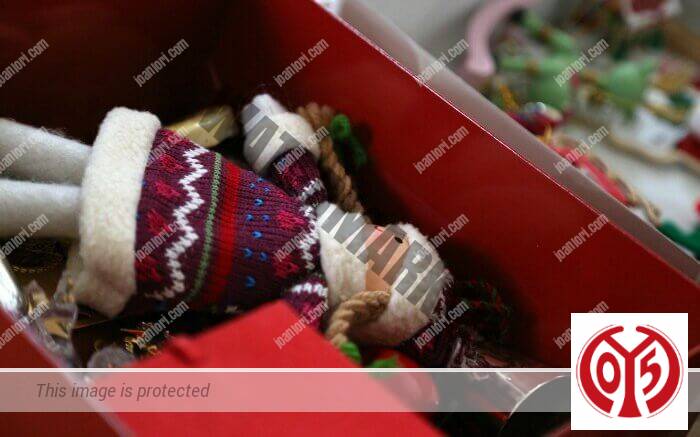 After Thanksgiving, it was time to do something we had never, ever done before – buy a real, live Christmas tree! I can safely say, after having this one for over a week, that store-bought trees are no longer welcome in our home at the holidays. Having a real tree is so much more fun, starting with picking it out! Since we don't have a car, I was a little worried about how we'd get it home – riding on a crowded tube with a fat, 5-ft Christmas tree didn't sound appealing. Luckily, the weekend after Thanksgiving, a tree market opened up outside of our usual grocery, less than a quarter of a mile from our house. Transportation crisis averted.
We spent a good half-hour looking through each and every tree before deciding on our favorite. The tree selection is a very crucial decision, you know. We brought it home, cut the wrapping off, and promptly rearranged the furniture, because what looked perfectly-sized on the lot was a good deal wider once we actually brought it into our little flat. But at least no bugs hitched a ride in on it. That was my biggest fear before we committed to this.
Besides the fact that it looks 100 times better than any fake tree I've ever bought, my other favorite part about having a real tree is the smell. I had no idea such a relatively small tree could produce so heavy a scent. I feel like I'm living in a forest! It's been so strong this first week that I've wondered if I smell like trees when I leave the house. I suppose there are worse things…. So now I just have to remember to water it regularly over the next two weeks, otherwise we're going to have a sad, Charlie Brown tree come Christmas day.
Besides the tree, we also got the rest of our Christmas decorations up, so, as of last weekend, it has looked like a 1980's craft store exploded in our living room. After 11 years of marriage, you'd think we'd have bought our own Christmas decorations by now, but nope. We're still using the unwanted hand-me-downs from both of our mothers' Christmas stashes. These things have survived Lexie's many attempts to destroy them as a baby and toddler, plus six big moves, and as my grandfather always says, three moves is as good as a fire, so I've decided they're pretty well indestructible and worth keeping around at least until we're ready to settle down. We did buy one new thing this year that has single-handedly turned our understated living room into a magical winter wonderland – twinkle lights.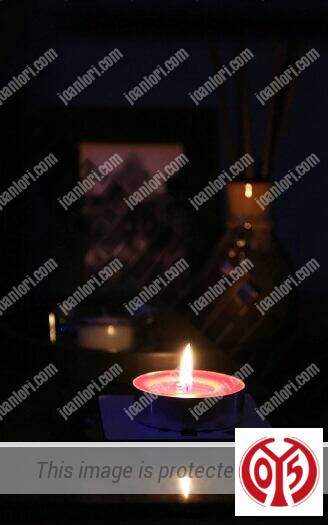 We didn't spend much time decorating our flat last year because we weren't going to be in London for much of the holidays, but with the decision to stay home this time around, we had to up the winter magic quotient a little. The addition of the tree and the lights totally did that for us. Although, after putting them up, we realized our lights are quite a bit more flashy than twinkly, so to keep people in the building opposite ours from experiencing a season of seizures, we do have to keep them on their still setting most of the time. Even so, when the lights are on, the candles are lit, and a Christmas movie is playing on the TV, it feels just about as Christmas-y as it can get in here without Bing Crosby resurrected in our living room to put on a private show for us. I absolutely love it.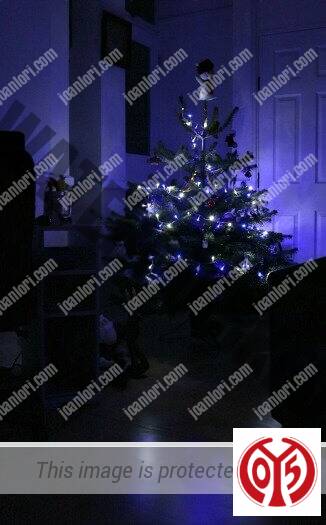 Being apart from our families during the holidays will not be easy, but London has an extraordinary talent for drawing even the most curmudgeonly of Scrooges into the Christmas spirit, so I'm pretty excited to see what it's like to experience the holidays here this year. We have lots of fun things planned for the next few weeks, so I know it's going to fly by much faster than I'd like it to! (Sorry for the extra lengthy post today. I hadn't realized it had been so long since I'd written a more personal update and I sort of got carried away. Thank you for reading!)