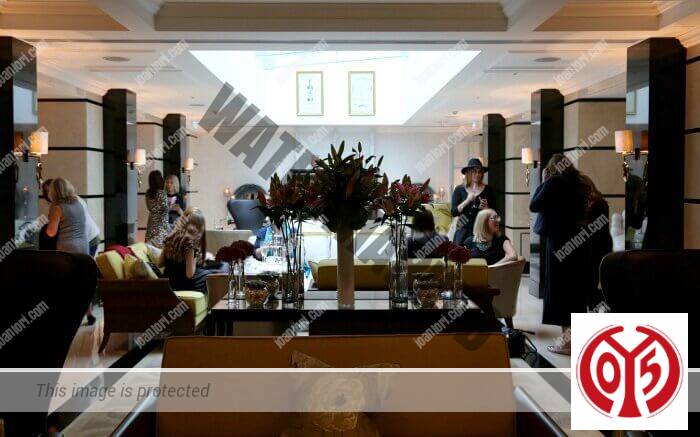 Way back in the less Christmas-y month of September, I attended a London Blogger's afternoon tea so full of Christmas carols, festive treats, and holiday spirit that I almost wanted to wish away the months of October and November so that December could get here that much quicker! It's been a whole year since I attended my first of these tea-time gatherings of talented bloggers, and each time I come back for another, the experience gets bigger and better. For this tea, we had the pleasure of previewing the Conrad London St. James Hotel's Christmas Snow Scene afternoon tea before they unleashed it on the general public. From the Christmas spice scones and meringue snowmen to the harpist in the corner playing Christmas carols, the Conrad St. James thought of everything to make sure our afternoon tea was merry and bright!
Whisked away to a private room inside Emmeline's Lounge as soon as we entered the hotel, the first thing I noticed right away was how sleek and modern the hotel looks. Our private room was subtly luxurious, relying on pops of color from strategically placed vases of flowers to brighten the space. We were seated on plush sofas and offered a glass of Laurent-Perrier champagne (or an elderflower spritzer for those of us not drinking) as we perused the tea menu.
In a move that only someone who has had previous experience working with bloggers would know to do, Zoe, the Conrad's pastry chef who designed this themed tea, had assembled a staged version of what we were all about to enjoy so that we could take our photos beforehand and then simply sit back and enjoy the tea later. Genius idea, really, because once our tiers of food were brought out to us, none of us wanted to waste a second before digging in!
Distracted by the tempting Christmas sweets when we were photographing the staged presentation, I didn't notice until tiers of food began being delivered to our tables that there was something different about this tea – an extra course! All of the afternoon teas I've attended in the past consisted of only three courses – the sandwiches, the scones, and the sweets. For our Christmas Snow Scene tea, we received an additional savory course, and it ended up being my favorite.
Unsure of where to begin, with the extra course throwing me off, I decided to try out the sandwiches first – smoked salmon and lemon crème fraîche, beetroot and spinach, and cured gammon and mustard. Surprised by the tastiness of the beetroot sandwich, and not a bit by the smoked salmon (it's always my favorite), I deemed the first two winners. The dry gammon and mustard, however, was not. I wish I'd traded mine for another salmon, instead!
The second course of savory dishes featured a brussel sprout salad, turkey ballotine, and a flaky venison bite. Once again, there were two clear frontrunners and one I wish had been left off the table, although, this time, the fault was not that of the chef. Never a fan of brussel-sprout-anything, I almost skipped tasting this entirely, but given the need for a review, I gave it a go…and regretted it. The mixture of the creamed brussel sprouts with goat cheese was not something I'd want to try again. However, followed by the delicious venison bite and turkey ballotine, this course quickly redeemed itself. I found myself wishing for full portions of those instead of tiny afternoon tea nibbles.
My usual favorite course, the scones, pretty much had to be dismissed this time around because I had my eye on those holiday sweets instead. Sometimes I really wish I had a stomach the size of a competitive eater. Tempting as the Christmas spice scones and orange and cranberry scones looked, I only tried half of a Christmas spice scone topped with Devonshire clotted cream and homemade strawberry jam and it easily earned my stamp of approval. I skipped the blackberry curd, but would have tried it if I'd had room for the other half of my scone.
And finally, the Christmas treats. Everything I tasted was delicious – the white forest yule log, the meringue snowman, the Christmas postcard marshmallows, and especially the fluffy snowflake macaroons. I wasn't able to try the winter berry Christmas tree, the edible snow, or the chocolate orange Battenburg present because there simply wasn't an ounce of space left in my stomach after all of this good food. If you plan to have tea here, make sure you go exceptionally hungry!
As for the tea itself, the often ironically overlooked aspect of afternoon tea, I chose peppermint, like usual, and was given my own silver pot that lasted me through the end of the tea.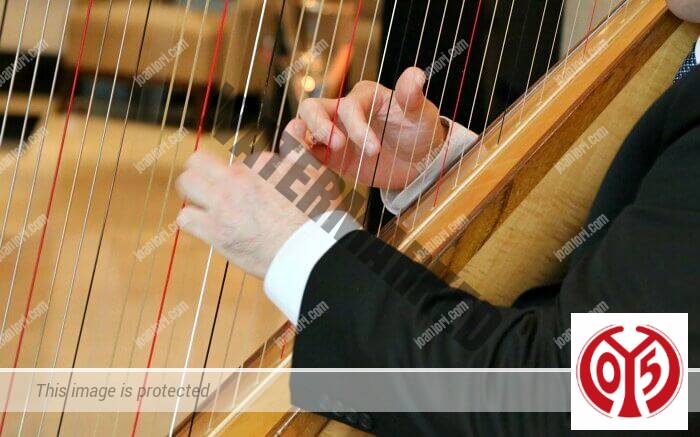 Sent away with an extra box of macarons, I can't say enough for the kind and attentive service provided by everyone at the Conrad St. James, from the man who greeted me at the front door to the chefs who prepared our delicious meal. As far as nontraditional Christmas giving goes, an afternoon tea experience here would make an excellent gift or special treat for someone you love. Or yourself. 🙂 The Christmas Snow Scene afternoon tea will only be available until Christmas Eve, so if you plan to go, best to make your bookings for Emmeline's Lounge soon!