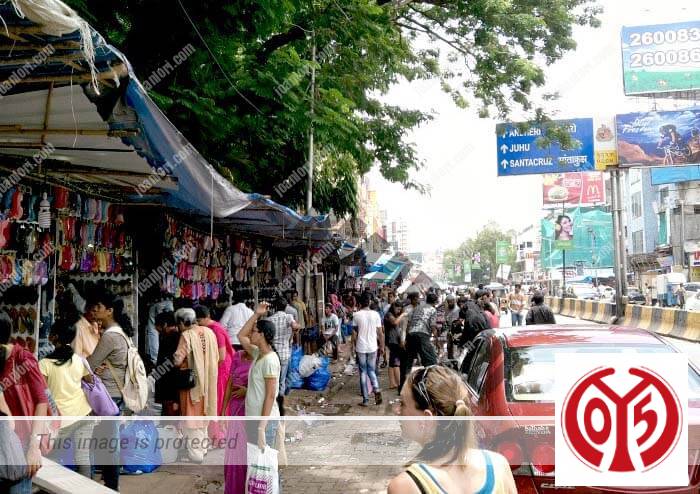 Wednesday was our last day in India and we spent it going shopping in the Mumbai markets. We hadn't done much shopping during our trip, so we had nothing at this point to bring home with us to remember the trip by. Whenever we go on trips, I like to find something really small to bring home with me and put on our travel shelf. It's a pretty sparse-looking shelf right now, but I'm hoping one day it will be full of memories of all the places we've been as a family.
The first market we went to was Bandra Market and, man, was it busy. It was a beautiful day out (except for being about 107 degrees), and I think everyone in the city thought it was a good day to go shopping. Bandra was packed with shoppers, browsers, beggars, street vendors, and shop owners, and they would do just about anything to get your attention. If you so much as turned your head to look at what they had for sale, you were in for it. They would NOT let you leave. We learned to shop by keeping our faces straight forward and looking at what was for sale out of the corners of our eyes.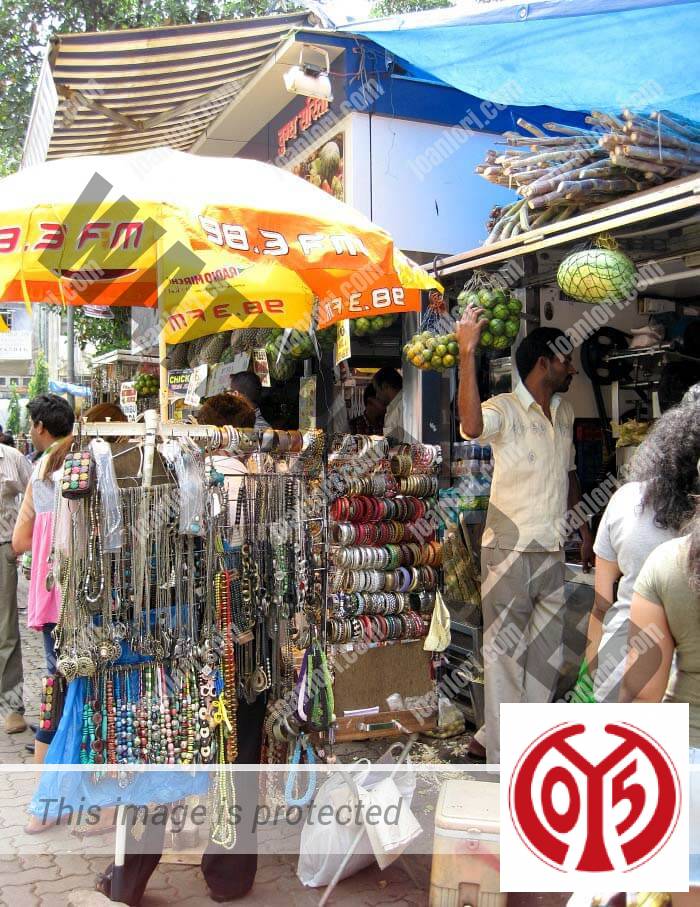 As busy as it was and as annoying as it is to have people forcing their goods on you, it was still a pretty successful shopping trip. Lexie got a pair of shoes and I brought home a couple tops for dirt cheap. (Ironically, I got home and found security tags still on the clothes, so we had to break them off with a hammer and then sew up the holes they made. Why in the world do shirts from an outdoor market have security tags on them?)
One thing I could NOT stand about the Mumbai markets was the begging. Bandra is a popular tourist spot to shop, so the place is just full of people with illnesses and poor, misshapen bodies trying to gain your sympathy so you'll give them some money. It was pretty terrible. It reminded me of being in Vietnam 14 years ago when I saw someone with polio for the first time. I was a teenager and the image of him dragging his body along the ground has stuck with me ever since.
We were careful not to give to anyone while we were there because we didn't want to be mobbed, but some people were incredibly persistent. One little girl would not leave us alone, no matter how many times we told her no. She would come up behind us and pinch the back of our arms to try to get our attention, and when we ignored her, she turned to hitting. We made a circle, completely blocking her out, which seems incredibly cruel until you realize that her mother is standing just a few feet away watching and telling her to keep nagging us. Incidents like these are pretty common in Mumbai and we were not going to fall for it. I have little tolerance for this kind of thing.
To escape the persistent begging and the heat, we then headed to the markets in Hiranandani. Many of these markets are indoors or in shaded areas, so it was the perfect place to go during the hottest part of the day. The Galleria in Hiranandani is really nice. The shops are, of course, more expensive because it is a nicer area, but you can still bargain your way into some good deals. I found a small Ganesha to bring home with us for our travel shelf. And Cory found a he-she mannequin. That didn't come home with us.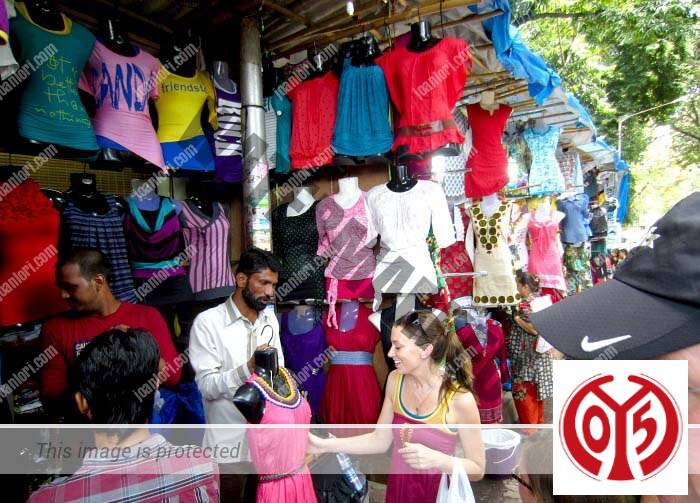 Our last stop before we headed back to the apartment for dinner was the grocery store that mom and dad shop at. It's surprisingly a pretty nice place – similar in layout to the grocery stores we are used to at home, but carrying almost no brands that I found familiar. Most of the products on the shelves are not in English, so you have to rely on the picture on the box to determine what it is you're buying. I'd probably come home more than once with a few surprises in my bags. Flour and sugar look pretty similar as pictures on the front of a box! Both eggs and milk are sold on the shelf instead of the refrigerated section, and the eggs were sold in the littlest cartons I've ever seen. I'd have to buy quite a few of those to cover the amount of eggs we eat in a week!
After our shopping trip, we spent the rest of the afternoon and evening at the apartment, packing up our bags and preparing for the long journey home. Our flight was scheduled to leave in the middle of the night, so we just stayed awake until it was time to head to the airport. It was really hard saying goodbye to my parents, especially my dad since I wouldn't get to see him again until Christmas, but I cannot express to you how much relief I felt knowing we were going home. An airplane never looked so good as the one that we boarded for Amsterdam. Right before we boarded the plane, we took our very last picture in Mumbai. No judging allowed – it had been a LONG two weeks.