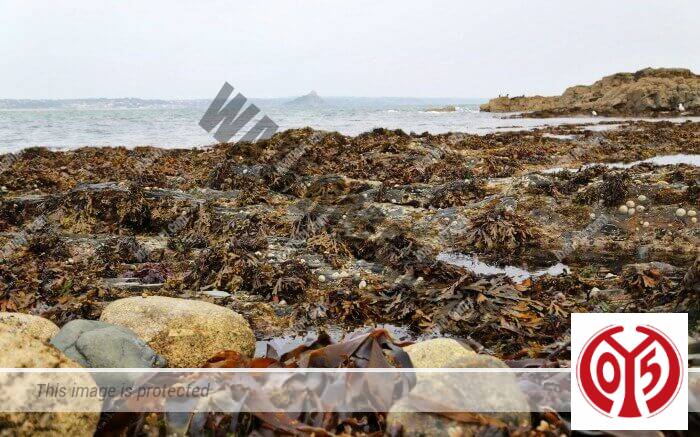 If I could offer just one bit of advice to anyone traveling to western Cornwall, it would be this – rent a car and just drive. The scenery here is spectacular – rocky cliffs jutting out into the rolling surf, beaches where the water laps gently at your feet, colorful seaside harbor towns, and old fishing villages – and the best way to see it is at your own pace. Granted, if you are accustomed to driving on the left and are familiar with a manual transmission, this will be a bit simpler for you than your right-side-driving/automatic-using counterparts, but still worth it regardless of your driving habits.
Cory and I managed to secure the only automatic on the Enterprise lot in Penzance, and even though it came at a premium, it saved us from having to replace our rental's transmission by the end of the trip. New addition to bucket list – learn to drive a manual transmission. First thing on our "road trip" agenda – the western Cornwall coastal drive. That's a term I made up, by the way. If you Google it, you won't find anything, except maybe this post, because there is no explicit "western Cornwall coastal drive" with a particular starting and ending point. Instead, there's just a coast with a whole lot of scenic lookout points, hiking trails, and other sights worth seeing along the way, and you can start and end it anywhere you please.
As we were staying in Penzance, that was our logical starting point, and we hoped to make it all the way up the coast to St. Ives by the end of the day. Armed with a map and snacks (because we didn't have a clue where we'd be around mealtimes) we set off as early as we could to make the most of our time. I've added our estimated time spent in each of these places, in case anyone would like to repeat the same drive we did, but it's only meant as a guide, not a rule. Your own pace, and likes and dislikes, will determine how long you'll want to spend in these places. Also, keep in mind, we were making this drive in mid-September when the days were still long. In winter, completing this by sundown will be a lot less likely!
The Western Cornwall Coastal Drive
Penzance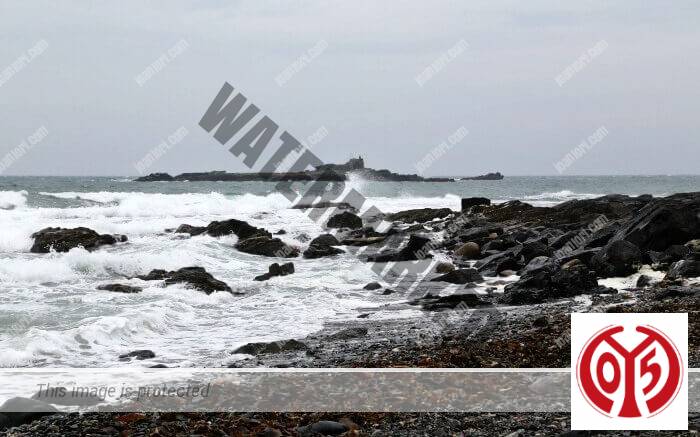 I've already written a good deal on the town of Penzance, so I'll keep this short and sweet. A walk along the promenade and the coast (with beautiful views of St. Michael's Mount), a stroll around the harbor, and shopping in the secondhand thrift shops and bookstores are the main things not to miss here. If you have a little more time, check out Morrab Gardens, a 3-acre park with loads of subtropical plants, and St. Mary's in the older part of town.
Time To Spend Here: 1.5 Hours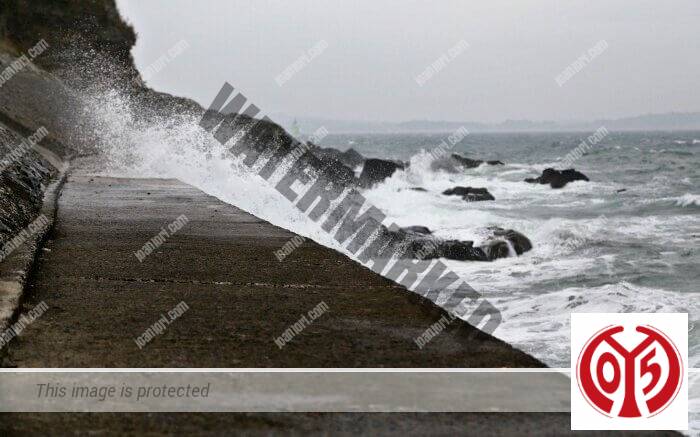 Mousehole
Driving west along the coast from Penzance, you'll quickly hit Mousehole, a small fishing village and port. If you park outside of the town and walk in, it's free. Admittedly, my favorite part about this place was not the town itself, but instead the walk along the coast just above the water. The waves here are much, much stronger than those in Penzance – in many places even crashing high enough to reach the path where we were walking. The fun part was trying to time our mad dash through the wet parts with the rhythm of the waves. We were successful all but one time, which was, I'm sure, in part due to Cory wanting to watch me squeal and run as soon as the cold water covered our heads. If you visit, don't miss the quirky, seaside gardens along the road leading into Mousehole from Penzance. These artistic allotments are definitely worth a look.
Time To Spend Here: 1 Hour
Porthcurno
The biggest draw here is the famous Minack Theater, but after you've wandered through that for awhile, I recommend taking the path from the theater down to Porthcurno Beach. There is an easier, less steep pathway down to the beach from the main road, but the path from the theater is much, much prettier, so if you're up to it, take that one instead! The beach is small and the waves here are relatively gentle, but as it's got a lovely view of the Logan Rock headland stretching out into the water, it's an absolutely gorgeous place for a picnic lunch (if you're the thinking-ahead type). Parking is free at the theater.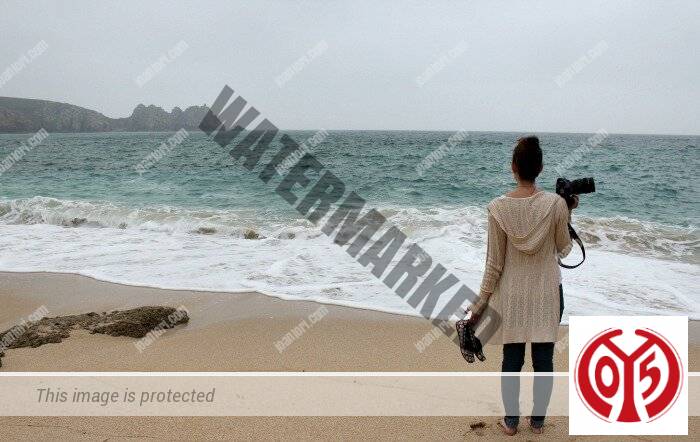 Time To Spend Here: 1.5 Hours
St. Ives
Our next stop along the coast was Cape Cornwall, but as we only stopped to scope out locations to come back to later for sunset, I'm skipping it for the moment and moving on to St. Ives, one of the most popular seaside towns in the UK. St. Ives is such a colorful, energetic place with loads of restaurants, cafes, and things to do. For those visiting western Cornwall, St. Ives is the most logical place to stay if you've got a family that needs entertaining or you're looking for a more happening nightlife than the smaller towns can offer. I'm sure we could have spent days here, but as we were on a schedule that was rapidly getting away from us, we simply spent our time walking along the beach and through the shops in town. For those with more time, the Barbara Hepworth Museum is incredibly popular, as are the numerous nature trails and walks in the area. Keep in mind, the roads in St. Ives are almost too small for cars, so you'll have to pay a fee to park outside the town and walk-in.
Time To Spend Here: 1 Hour +
Cape Cornwall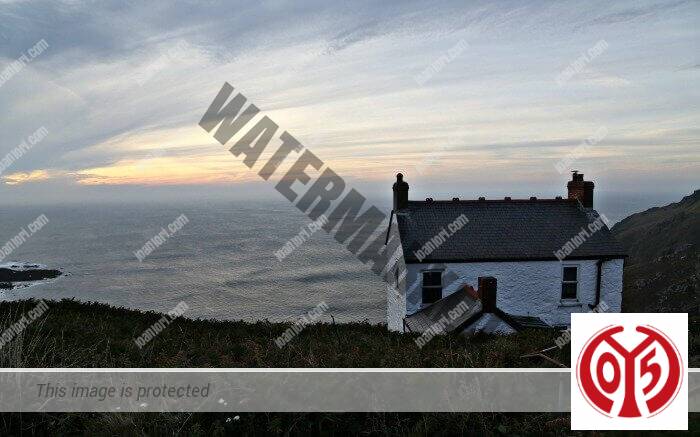 Backtracking down the coast from St. Ives, we made our way, once again, to Cape Cornwall. While scoping out possible sunset locations earlier in the day, we drove through some pretty off-the-beaten path areas around Cape Cornwall, but we ultimately settled on the most obvious – the one with the direct view of the chimney monument, all that's left of the old mine on the Cape Cornwall headland. It's a gorgeous view, and had the clouds not made a reappearance, I'd have seen that elusive lovely sunset I was after. Unfortunately, the above photos are the best I got, which just goes to show that no matter how much planning you do for that one perfect shot, you're still at the mercy of Mother Nature every time.
Cape Cornwall is small and there's not a lot to do here, but its location, almost as far west as you can go, does, weather permitting, provide the perfect setting to watch the sun go down. On the road into Cape Cornwall, there is a free parking lot a short distance from the cape, otherwise parking at the National Trust facility is fairly cheap.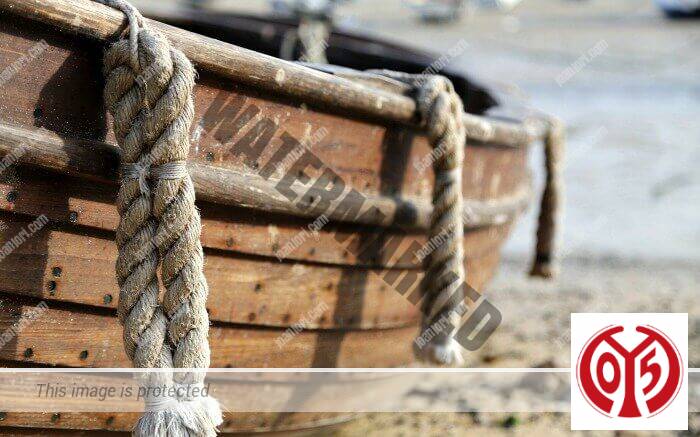 Often when I write things like this up, I like to add what I'd do differently if I could, and this time is no different. Because we lost track of time on a couple different occasions and stopped at Cape Cornwall twice, I missed getting to see two places I'd originally marked on our map – Botallack and Pendeen Watch. Both are scenic lookout points between Cape Cornwall and St. Ives. Given that it was such a cloudy day and I knew our chances of seeing the sunset would be small, I wish we had left Land's End and just made quick stops along the way at Cape Cornwall, Botallack, and Pendeen Watch before ending our day at St. Ives. It might have given us a bit more time to explore that town, as well. Just something to keep in mind if you decide to make the same trek we did! If I missed any cool spots along this route, let me know – I'm positive we'll be back one day!