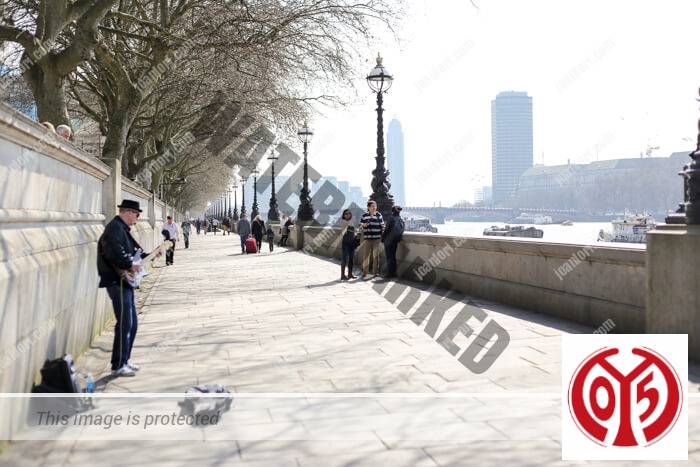 Earlier this month, my parents came to visit us for the first time since we moved to London. (I can hardly count the three hours we spent with my dad while he was passing through on business as 'coming to see us'.) I was so excited I actually screamed amid crowds of people at Heathrow when I caught sight of them. Time passes rather quickly here for us, so I didn't realize just how much I'd been missing these two people until I saw their faces and received the first of many bone-crushing bear hugs to make up for the past nine months of distance.
It was a bit of a crazy trip. My parents flew in on a Monday, which was spent exploring Chiswick and showing off all the neat little places we've discovered out here, and then the next day before we took off to Scotland was spent exploring London. That's right. London in one day. It's not something I recommend, but it can be done if you're just out to see the landmarks vs actually go inside them. Thinking of my own personal favorites and using my parents' wishlist, I created a pretty-spectacular-if-I-so-say-so-myself itinerary to help us accomplish this feat of extreme tourism. We mostly walked from place to place, so this was one very tiring day, but we certainly made the most of it!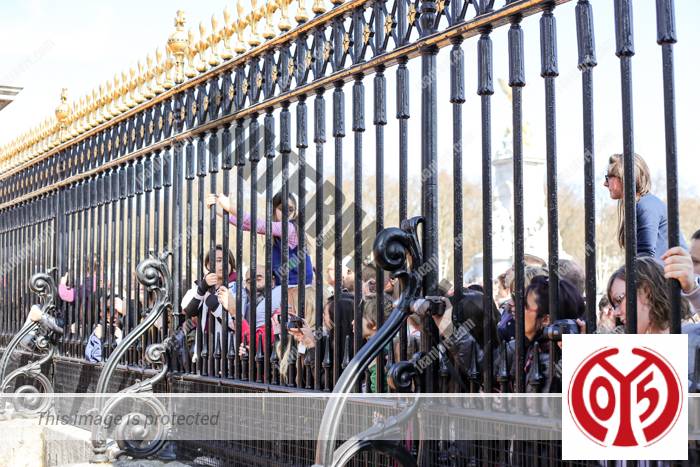 We started at Buckingham Palace where, thanks to my inability to be a proper morning person or be punctual anywhere, we had the worst position ever for watching the Changing of the Guard. I felt awful because I'd hoped to get there early enough to have a prime spot at the front gates to watch the ceremony, but it wasn't to be. (I'm sure it didn't help that it was half-term break for the entire continent.) We stuck it out, though, and watched what we could see before taking a lunch break at the Royal Quarter Cafe. We didn't have time for the full afternoon tea experience, but it would have been a shame to leave London without at least indulging in a cream tea (scones with cream and jam + hot tea) so that was on the menu for lunch!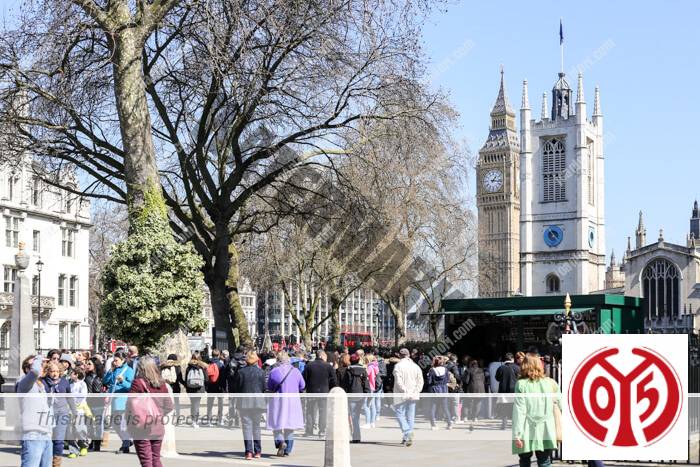 After lunch, we walked to Parliament Square and over the River Thames via Westminster Bridge to the South Bank by the London Eye. This is where the big stuff is, some of London's most well-known landmarks, as well as the more gimmicky tourist attractions like the London Dungeon and the Sea Life Aquarium. To say this area is busy is an understatement. No matter, though. The sun was shining for the first time in weeks and I was so grateful not to have to walk clear across the city in wet shoes, dodging umbrellas every which way, that the crowds barely even phased me. On any day, even the rainy ones, this area of the city is worth braving the crowds for, though. As far as classic London scenery goes, it doesn't get more London than this!
In Parliament Square, we said hello to Winston Churchill and the ten other famous men immortalized here, caught a quick glimpse of Westminster Abbey (which is partly covered in scaffolding and not-as-pretty at the moment), tried not to get knocked into the street by performers and selfie-takers as we crossed Westminster Bridge, and took the requisite Big Ben photo from across the River Thames. Afterwards, we walked along the South Bank for a bit, but sadly had no time to ride the London Eye, before crossing back over the bridge.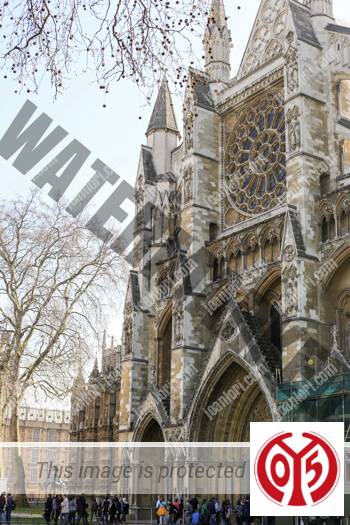 For our next stop, we were venturing into an area of London I myself hadn't even seen yet. Dad really wanted to get a photo standing next to one of the Queen's guards, specifically the ones wearing the fuzzy black hats, and a friend of his told him he had his taken outside 10 Downing Street, so that's where we walked to next. On arrival, it was obvious he would not be getting that picture he wanted because the whole street was blocked off. I'm not sure if that's always the case, but the most we saw of Downing Street was a gate crowded with policemen holding machine guns. Not exactly what dad was looking for.
Instead we headed to the Horse Guards, passing by St James's Park along the way. Here, at the Horse Guards, dad got the next best thing to a picture with a grown man in a fuzzy hat – a picture with a grown man sitting atop a horse, wearing a shiny, metal breastplate and a helmet (with a ponytail, no less!). London is weird sometimes. But so are tourists and we they couldn't seem to get enough of these guys! (The horse, on the other hand, looked like he'd probably reached his patience threshold three hours ago.)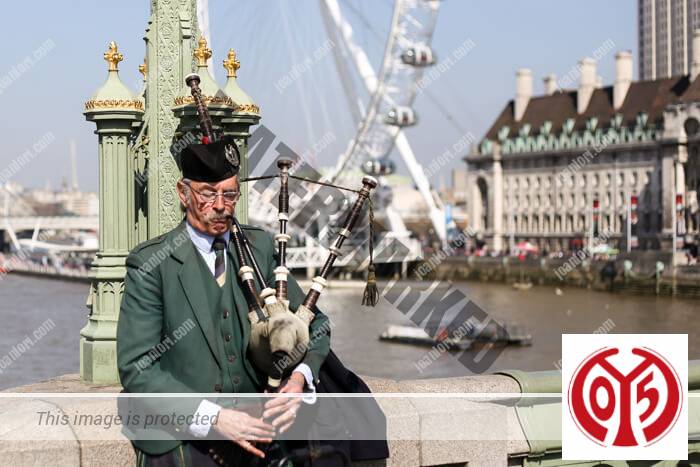 Even though our feet were begging for a break, we pushed on and walked to Trafalgar Square next. Much like the South Bank, if there's a time when this area isn't surging with people, I've never seen it. Even still, especially as a first-time visitor, it's worth a look. Home of the annual Pillow Fight Day as well as the location for holiday celebrations like Chinese New Year, there's almost always something going on here, even if it is just the guy-on-acoustic-guitar-butchering-Bob-Dylan and the other usual street performing suspects.
We dropped into the National Gallery while we were there, too, which is never quite as crowded inside as you'd assume after glimpsing the steps outside. Lex and I had been here before, but this time we walked in a different direction and got to admire the Monet's and Van Gogh's we'd missed last time. The National Gallery is an interesting museum – most of the art is not the kind I can really get into, but I still find myself drawn to this place because of the way the museum looks. It's beautiful inside, and I love walking from the large galleries into the smaller, more private ones. However, if you've only got one day in London, I recommend dropping in only if you really love art.
We hopped on the bus to reach our next destination, and as luck would have it, were able to ride near the front on the upper deck. (There's just something about riding at the top of London's double-decker buses – it never gets old!)
St. Paul's Cathedral is one of my absolute fave locations in London.. I'm not usually a fan of shelling out big bucks to go inside churches, but this is one I felt was worth every penny. Even prettier on the inside than the outside, which is saying something, St Paul's Cathedral is also my favorite place to catch an "above the city" view of London. In fact, if you only have time to go inside one place in London, this is where I'd recommend you go. Since we were losing daylight fast, we were unable to take my parents inside, but I did my best tour guide impression while we stood outside anyway.
Speaking of that, I surprised even myself with how much information I've retained during our past two years checking out London's most famous spots. I know history isn't everyone's thing, but I've loved making connections between the history of places and people within London and abroad. Everything makes so much more sense to me when I can tie a new place together with places I've already been. That probably makes me incredibly nerdy, but it also made me feel pretty darn smart when I was taking my parents around. 🙂
Last, but certainly not least, we hopped on the bus again to the Tower of London and Tower Bridge. The Tower of London is sort of a mess right now – scaffolding on the outside, new grass being laid where the Tower poppies were just a few months ago – but Tower Bridge was just as beautiful as usual, so we headed that way instead, stopping for an ice cream break along the way. (Whatever happened to the parents who used to deny me one cookie at evening because it might spoil my dinner?!)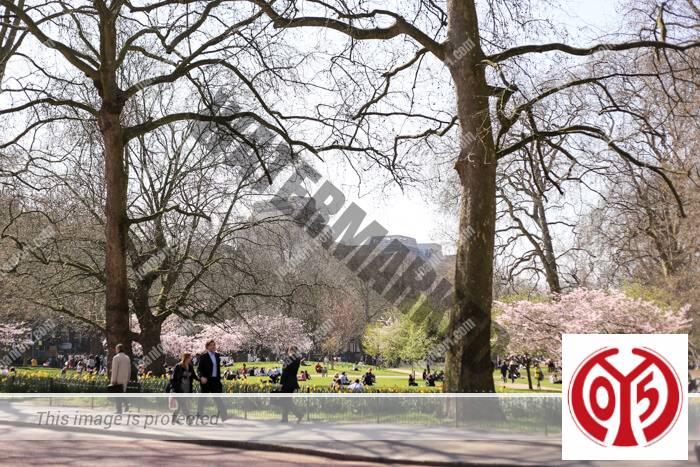 The sun was starting to set, so we tried to get some pictures of ourselves by the bridge before all our daylight was gone. My 50mm lens was on my camera because it's so much lighter to carry than my usual 336-pound lens, but I did not like using it as a travel lens one bit. The lack of "zoom" did force me to get more creative than usual with my shots, which was fun, but it is so much easier to miss focus with this one, hence the many fuzzy faces in these shots. You shoot and learn, I guess!
I don't think I've ever had such an exhausting day in London before, but we did it – we saw London in a day! And now, when I see these places that have become so familiar to me over the past couple of years, I'll have memories with my parents attached to them, too, which makes this city feel just a little bit more like home.
*For the record, if you're planning a trip to London, I recommend 4-5 days minimum to truly see the best of the city. But if all you have is one day, you can't go wrong with an itinerary like this one!