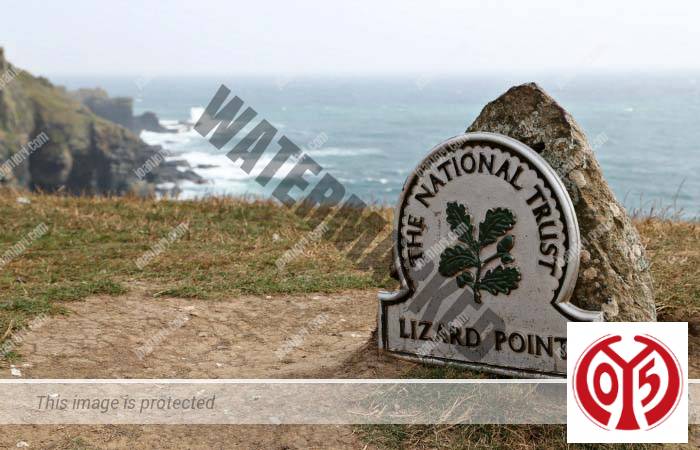 Twenty miles. That's approximately how far we hiked/walked while on our Cornwall holiday. Averaged out over the three days we were there, it doesn't seem like much, but by our last day, my legs were begging for a break, and that's mostly because of the hike we had taken the day before – Lizard Point to Kynance Cove.
Now, don't get me wrong. This 2.5 mile hike along the coast is over mostly easy and moderate terrain, so it's not the hike itself that wore me out. It was the climbing on top of things to get particular shots and always trying to get higher, higher, higher for the better view. It was all of that and having to hike back the 2.5 miles to return to our car that was the exhausting part. But, it was worth every scrape and bruise because this was the prettiest hike we went on while in Cornwall.
It took us about an hour to drive to the Lizard from Penzance. We hadn't been blessed with great weather on this trip, but at least we hadn't had any rain until now. It poured on us the whole time we were driving and continued to fall even after we found parking. Unsure how long it was going to last, we bolted for a pasty shop, grabbed our lunch, and then returned to the car to eat and wait out the rain. Luckily, it stopped shortly thereafter and we emerged, if not into the sun, to at least fairly clear skies that seemed to indicate we might make it through this hike without getting drenched.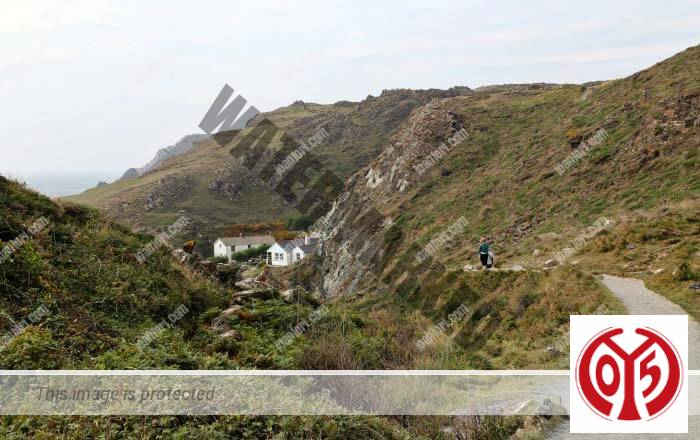 Lizard Point was our starting point for the hike. It's located on the Lizard peninsula, the most southerly point on mainland Britain. (If you remember, we also saw the most westerly point of Britain on this trip at Land's End.) Those of you who majored in broadcasting communications at university (just me?) will recognize the name of this place because it was here that Guglielmo Marconi first sent and received the long-distance wireless transmissions that paved the way for the birth of radio, and then television, and then those infamous little pocket-sized devices we use today to run our lives. Thank you, Marconi, for my iPhone addiction!
History aside, the Lizard, including its surrounding areas, is a beautiful place like no other. Rolling hills, rugged cliffs, streams and valleys, and loads of wildlife dominate the scene. We even saw a seal splashing in the water! Speaking of the water, on a prettier, calmer day, the waters surrounding the Lizard and all of its nearby coves can often take on a vivid, turquoise color more commonly seen in warmer climates like that of the Caribbean. On the overcast day we were there, we caught glimpses of this unusual color as we hiked along the coast, but nothing like what I'd seen in photos before we arrived. Instead, today, the waters matched the sky – blue, grey, and very moody.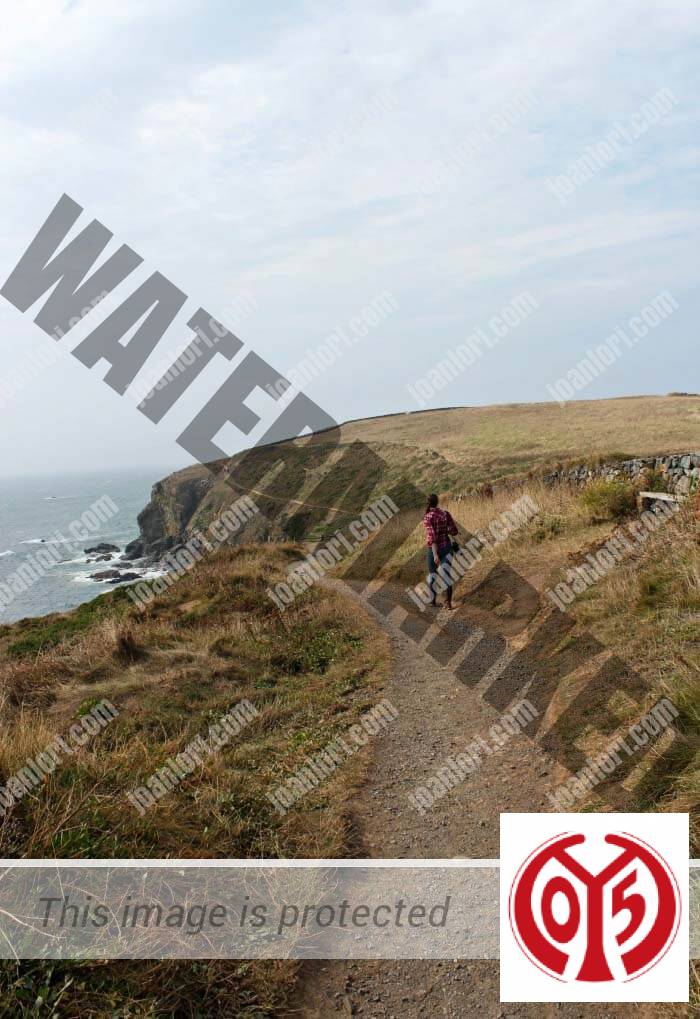 After taking the obligatory photos as far out as we could (safely) reach at Lizard Point, we started on the path that would take us all the way to Kynance Cove. Our first stop – Polpeor Cove, where the remains of the old Lizard Lifeboat Station still stand. The Lizard peninsula is notorious for shipwrecks and boats running aground due to the fog, the cliffs, and the inability to see the reefs hiding just below the surface of the water. A billboard nearby the old station listed out the major shipwrecks this particular lifeboat station was in charge of responding to – thousands of lives were saved, but unfortunately, quite a few still lost. In fact, once you pass Polpeor Cove and find yourself in Pistol Meadow, you'll be standing on the graves of over 100 such people who were washed ashore here from the wreckage of the HMS Royal Anne in 1721. The mass graves are unmarked, I believe, so if you didn't know they were here, you'd pass right over them.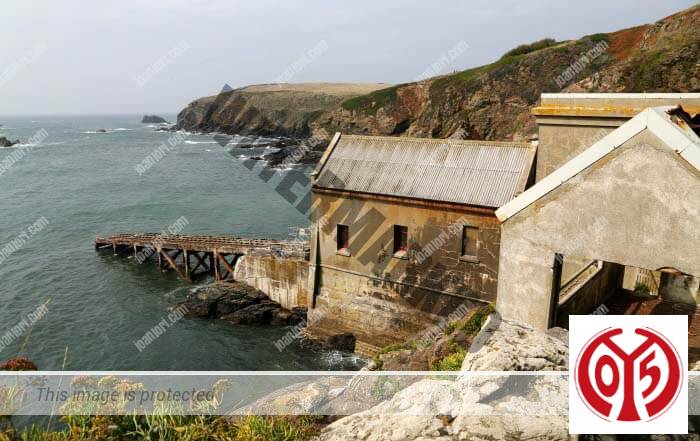 On a completely unrelated note – that artist's studio pictured above. Can't you just imagine the beautiful things that must be created there? I did not hit the gene pool lottery in terms of artistic abilities, but that studio almost makes me want to start painting anyway, regardless of the fact that whatever I produced couldn't even be passed off as abstract art.
You know what my favorite thing was about this hike? Everything in between the two major points. Lizard Point and Kynance Cove are beautiful, no doubt, but in my opinion, the wild, less populated stuff in the middle is what makes it worth coming out here – Pistol Meadow, the waterfall/stream running through it, Venton Hill Point, Holseer Cove, Caerthillian Cove, and, my favorite, Pentreath Beach. That one is the best. Man-made steps make it easy to get down to the beach, and if I had to choose one spot where the beauty of this part of the country really shines, I'd pick this one. Not to mention, there's also an awesome, giant rock island here that looks exactly like a squatting frog – do you see it?
Finally, after what seemed more like five miles than just two and a half, we reached Kynance Cove. Small islands and large serpentine rocks rise out of the water surrounding the beach here. It's a beautiful, unique place, but I still hold firm to Pentreath Beach as the prettier spot! Our weather conditions had begun deteriorating again, and knowing we had to make it back the same distance we'd already come, we didn't stay very long. However, if we'd had more time and better weather, I'd definitely have tried to check out some of the caves in this area!
We made quick work of our journey back to the Lizard and, luckily, managed only to get sprinkled on instead of drenched. In all, we spent over three hours walking and hiking here which is way more than I'd estimated us needing for five miles of hiking. Thankfully this was the only item on the agenda for the day. I slept on the ride back to Penzance where, once we arrived, we quickly changed clothes and tried to make ourselves look like we hadn't been hiking all day in rainy/windy conditions, and then went to see a fantastic performance of HMS Pinafore at the open-air Minack Theater. The next day would be our last in Cornwall and, as much as I couldn't wait to see my little girl again, I was still feeling more than a little wistful that our holiday had passed so quickly. All the folks that told us we'd fall in love with Cornwall were right – it's most definitely the sort of place we could return to again and again and never grow tired of!