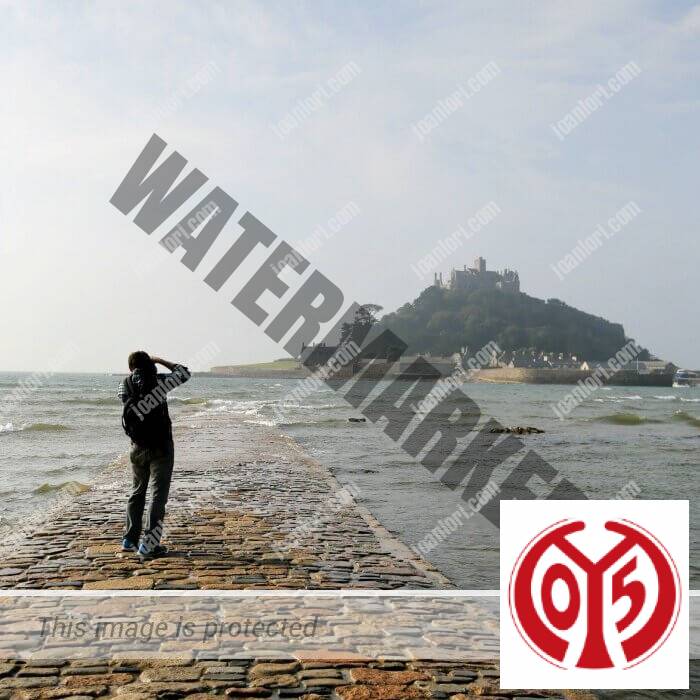 Anyone else feel like the trip's not over until you've finished writing about it? That probably applies to bloggers only. Our holiday in Cornwall was months ago, but I've enjoyed reliving it for the past two weeks via blog posts. All good things must come to an end, though, and today's post will close the suitcase on what turned out to be one amazing, romantic getaway for Cory and me. I hope to get back again one day, but until then, let's explore one final spot in western Cornwall…
If there's one thing the UK doesn't lack in, it's castles. And they do them well. On our final day in Cornwall, we visited the one we'd been catching glimpses of across the bay every morning of our vacation – St. Michael's Mount. Trading port, monastery, castle fortress, family home – St. Michael's Mount has seen a lot of reincarnations over the years. This small island, accessible via boat or on foot, depending on the tides, is full of history and charm, and you most certainly don't want to miss it if you're visiting in the area.
Driving from Penzance, we made it to Marazion, where parking for St. Michael's Mount is located, in just a few short minutes. It was early morning (well, early for us – 10am) and since we hadn't checked the tide schedule, we realized on arriving, seeing that the causeway was almost entirely covered, that there was no way we were going to be able to walk over. No worries, though – the boats to take people over to the island were coming every five minutes and we just hopped on one of those for a £2 charge.
In less than five minutes we were across the bay and unloading onto what was not just an island with a castle on it, but an actual village with shops, cafes, and even personal homes. St. Michael's Mount today is a far cry from the thriving, 300-person town it once was back in its tin and copper port days, and I was very surprised to discover that people actually still live on this island, even inside of the castle. Come to think of it, that sounds sort of cool, actually, to live on what must feel like your own personal island in the sea, far enough away to feel like you're on your own, but close enough that if you run out of milk you can just row yourself across the bay to the closest market.
We had arrived just before the castle's opening, so we used that time to wander around the small village and choose a cafe for later. Then it was time to make the trek up to the castle. It's a steep walk up cobblestone steps and paths, but it doesn't take very long, and once you reach the top, you can catch your breath while gazing out at that lovely view! Hey, look! A blue sky for the first time on our voyage!! Yay! On your way up, don't miss stopping at the old dairy and the garden where the family pets are buried, and keep your eyes on the ground so you can spot the Giant's Heart. Legend has it, if you stand on the heart-shaped stone, you'll feel the heartbeat of the Giant who once lived on the island. Mythbuster – it didn't work. But maybe my feet were just too numb from the hike up to feel it.
Once we reached the castle, we walked around the terrace, stopping to look at the watchtower and the cannons once used for defense during the War of the Roses and the English Civil War. There are many turrets and terraces to explore, but the rest can only be reached by entering the castle, so as beautiful as it was outside, we tore ourselves away from pretending to be royalty gazing over the water at our empire, and entered the castle, parts of which date all the way back to the 12th century!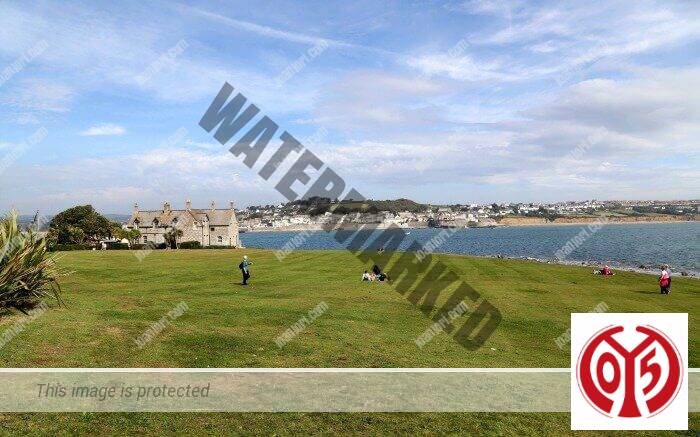 The castle has been owned and resided in by generations of the St. Aubyn family since the 1600's. More of the castle was open to visitors than I expected, given that the St. Aubyns do still use this as their own personal residence. We had a peek into the study, the library, the Chevy Chase (the dining hall), and the beautiful blue drawing rooms where Queen Victoria and Prince Albert were once entertained at tea. Unlike some of the other castles we've seen, there is a lot of personality in this one. Colorful, nicely decorated rooms, framed portraits of the St. Aubyn's lineage, and all kinds of art depicting the Mount (even a small-scale model of the entire island made with wine corks!), make this space feel more like a homey mansion than a centuries-old castle. And my favorite part, we were allowed to take as many photos inside as we wanted. No sneaky, behind the sleeve snaps necessary here!
Also inside the castle, at the summit of the Mount, is the chapel. St. Michael's Mount has been a holy place since 1070 when it was given to the Benedictine monks for use as a monastery and a destination for pilgrimages. Today, even though the Mount's monastery days are over, it still serves as a place for people to gather for services where all are welcome. Beautiful in its simplicity, this was my favorite interior space of the castle. But my favorite place of all on the island was the castle gardens. Only open certain days every year, this is why we waited until our last day in Cornwall to visit the Mount. I did not want to miss those famous gardens!
The gardens are worth the £2.50 additional fee, I assure you. We wandered through every garden, every terrace, and every lawn and we likely would have stayed longer if we didn't need to return back to the mainland to catch our train back to London. Some of the most unusual flowers are growing here, like the orange, Dr. Seuss-looking torch lilies above. Those reminded me of truffala trees! I'm so glad we had such a beautiful day for exploring the island. It would have been an entirely different experience in the rain.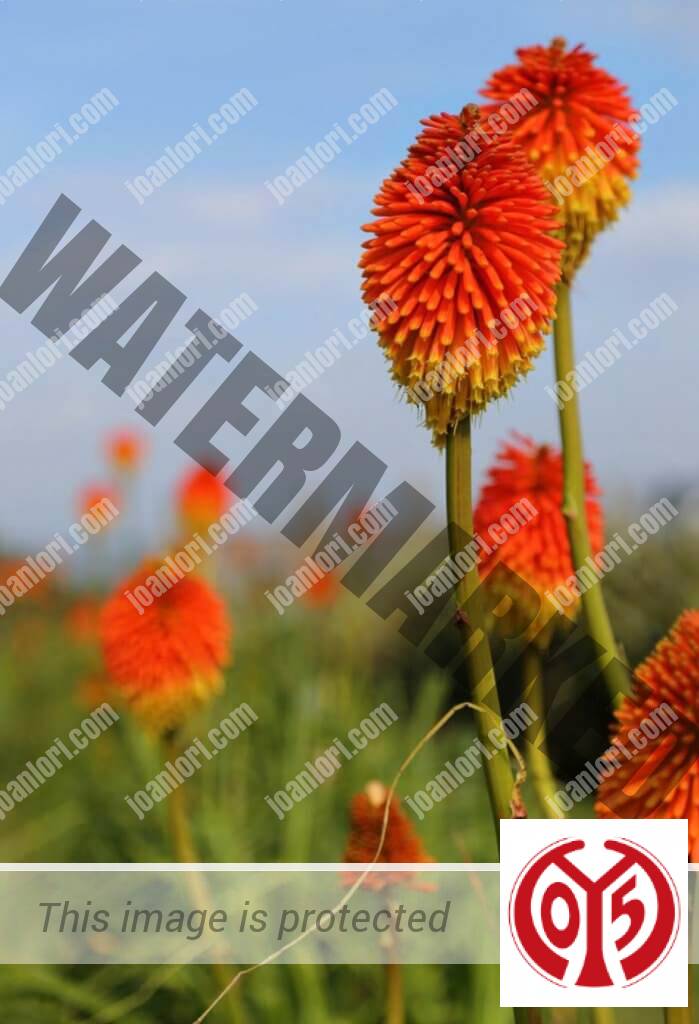 Before we left, we stopped at the Island Cafe for a cream tea, which started as a beside-the-sea affair, but quickly turned into us trying fruitlessly to keep our napkins on the table and our tea from sloshing over as the wind picked up. We retreated indoors to finish our tea and then caught another boat back to Marazion. This time, our journey wasn't smooth and easy like our morning ride. Our boat was rocking and dipping and I was looking at the one life preserver like it had my name on it, but we made it safely back to shore with only minor soakings from the waves.
Without realizing it, we had been on the island for over three and a half hours. Time really gets away from you there, but if you really want to see it all, I'd plan for no less than that. Opening days and times are dependent upon the season, so make sure you check the website before you go. And if you want at least one of your journeys to or from the island to be on foot, check the daily tidal info here. Great weather, an interesting morning/afternoon exploring a castle – we couldn't possibly have ended our Cornwall vacation on a better note. I was smiling the entire 5-hour train ride back to London. A seaside getaway is always good for the soul!